DETROIT, MI — As the Delta variant of COVID-19 started to spread, senior leaders of Henry Ford share how important and reassuring the vaccination really is. For the record, a study reported that people infected with the Delta and unvaccinated are more likely to get hospitalized. And nationally, 97% of people being hospitalized are unvaccinated and 99.5% of people dying are unvaccinated.
A similar case happened at Henry Ford. 95% of patients hospitalized because of COVID-19 are unvaccinated. Henry Ford found that not one fully vaccinated patient has been hospitalized in the ICU.
The Society of Healthcare Epidemiology of America has led a consortium of medical societies to recommend a vaccination requirement. Henry Ford announced the vaccination requirement for employment. Members of the Henry Ford workforce are expected to be fully vaccinated by September 10. The requirements led to a few protests but were apparently organized majorly by a non-affiliated party.
After the vaccine announcement, hospitals and health systems across the country also require the COVID-19 vaccination for their team. Additionally, a lot of universities require their student to be vaccinated before returning to campus. Senior leaders of Henry Ford said that a transparent commitment will be laid out to unvaccinated team members. Hopefully, the vaccine requirement does not affect the dynamic in the workforce.
Anyone who has refuse and delay being vaccinated is encouraged to knowledge themselves with trusted information. In social media, misinformation and disinformation are floating around. Many people and loved ones would be in danger for someone else's indifference.
Therefore, relying on accurate and trusted sources and seek grounded-facts information could be one way to be saved from COVID-19.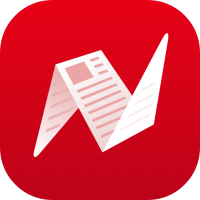 This is original content from NewsBreak's Creator Program. Join today to publish and share your own content.