You know, leaving the country for a couple of years has been one of the best decisions of my life. In my case, it was China for 2019, and the Philippines in 2020. Anyone with the opportunity to go, at least for a few months, should (although prospects for that are looking grim at the moment). You'll experience things, meet people, and taste food unimaginable here in the states. But...
There's drawbacks, starting with food. Several items were missed. "Missed" isn't a strong enough word here. These characters were dreamed about, and then waking with a tortured pang of knowing it exists a half a world away with the big blue Pacific its protector.
I'm talking tacos, for one (or anything Mexican). It ain't happening in the Philippines. A good burger. Legit pizza. Sure, you have McDonald's in PH. Even Pizza Hut if you can get over to Cebu. And those options are enough to placate a guy for a spell.
But, man. How about a straight-up American Philly from the southside? What about bringing in some thin-sliced ribeye, some caramelized onions, and some, oh yes, THAT: a generous coating of Cheez Whiz. Thinking about a bite of that bad boy caused me many a restless night in Asia, I'll tell you.
I found nothing like it there. Nada.
Let's fast-forward a few months. Back in Texas, I am, the new English Instructor on the block at Sinton High School (Arrr, Pirates!), and I found a foodie colleague who spilled the beans about this joint:
It's the stuff of dreams, sisters and brothers, and it's in your backyard. The place is unassuming and evokes a sense of the blue collar world in which its specialty derives. It's a food of steel mills, industrialized factories, butcher shops, textile buildings, auto body repair garages, and the men and women of all those places that make the backbone of America.
A sandwich that comes together in seconds, the Philly Cheesesteak is something to be consumed when a gal or guy only has a few minutes for lunch, and needs something quick and dirty. But make no mistake; this dude is lowdown delicious with tender flakes of one of the juiciest cuts of steak out there, with the sweet note of the onions and soft cream of the cheese.
Of course, Corpus being Corpus, Yo Philly has a nod to our roots:
And there's always gonna be haters because, well, haters hate.
"Dude, I just want a burger."
Yeah, all right. Yo Philly has you covered, bro. But it's a Philly burger. So have a Coke and a smile.
That burger, though.
So you're probably wondering, as I was, okay, I'm all in, but what are these tidbits gonna set me back? Well, remember the part about Philly sandwiches coming from the blue collar world? So it naturally suggests a price tag for the working man/woman. Yo Philly comes through on this one. Check this:
Bottom line? This place would make the Rock himself proud. And Adrian, Paulie and all the rest. It's pretty spectacular that one doesn't have to venture outside Corpus' walls to experience just about every great American food this country has to offer. And those dreams I had of that giant Philly with creamy cheese and tender slices of ribeye?
It's all reality now, my friend.
Yo Philly Cheesesteaks and Subs is located at 3314 Surfside Boulevard in Corpus Christi. Contact them at 361-452-8750.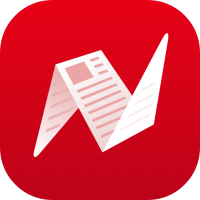 This is original content from NewsBreak's Creator Program. Join today to publish and share your own content.