Heralded food historian Michael Twitty, author of the James Beard Award-winning cooking memoir, "The Cooking Gene" said that, "If it doesn't take all day, it ain't barbecue".
Passing through the eclectic seaside town of Rockport, Texas, I spied this little gimmicky-looking contraption and, while really attention-grabbing, my optimism for premium "Q" was running on fumes. As they say in the Lone Star State, it appeared "all hat and no cattle".
Boy, was I wrong. Ain't nothing gimmicky about the food.
"The owner (Adrian Gutierrez) isn't here right now," a customer told me as I ambled about taking pics. "But he'll be back. Fourteen hours those things take to cook."
The gentleman was referring to, of course, what's probably our state dish, the brisket, something definitely not for amateur hands. A tough cut of muscle that sees lots of use, done wrong, tastes like the cover of a brand new baseball. Done right? A buttery, delectable cut that's a small piece of cow country heaven.
The plates over at Chew Chew's run between ten and twenty dollars, but crickey, what a serving. The upper-end of that price tag includes five meats (!) and all include two sides. Plenty for two normal people (say, from Ohio) but well-satisfying for any Texan roughneck stopping in for a bite.
Complementing brisket in Adrian's arsenal is another staple in the land of bluebonnets, pork ribs. Have a gander at these beauties, eh?
It's a toss-up for me on these two, but both are a testament to Adrian's skill at the smoker, and years of experience at the helm. Being an aficiando myself (and amateur cook), Chew Chew's holds up to any of the storied barbecue shacks and brick and mortars across Central and South Texas. Adrian comes from a generational tradition of culinary culture here, where proper dining involves the cultivation of wood, a steady eye on smoke and heat, a detailed knowledge of rubs and spices, and, of course, time.
A long, long time.
Where to eat all that goodness? Well, your options are unlimited: eat at the outdoor picnic tables available by the shack, take your bounty a few blocks to the waterfront and chow down with a view of the coast and the marina with a myriad of sailboats and offshore vessels, or to a lovely park on the north side of town amidst the hardwoods. Or, if it's Sunday and there's a ball game on, saddled up on your couch in front of the big screen.
A gal or guy might run into some decent fare at any number of chain restaurants, true, but more likely than not, the real stuff will be off the beaten path, in unsuspected places, small, one-off affairs run by a single family who's dedicated to the best ingredients and a stellar product.
Hop on board the ol' Chew Chew. The Gutierrez family will bid you a warm welcome and a full tummy.
Chew Chew Bar-BQ can be reached at (512) 573-8646, or on their facebook page, for locale and business hours.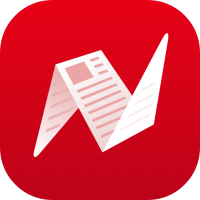 This is original content from NewsBreak's Creator Program. Join today to publish and share your own content.