Ascending North Canyon Trail on an early summer morning, a host of sights and smells await: bristled greens of pine and spruce, the wide, protective leaves of maple and boxelder, the fragrances of bog orchids, tulips, lupins. One moment you're whistling under a protective canopy of timber, the next in a open meadow of fescue and flowers, the crisp mountain thermals and sun on your face. Occasionally, through the dense forest, the outlines of mule deer appear, ghost-like, moving to their bedding area.
You're on a bike, gaining elevation, affording expansive vistas of the Salt Lake valley, the culminating reward to the morning's ride. Thing is, though, you're not sweating. Sure, you're pedaling...
but only if you want to.
A new store in the town of Bountiful, Great Western E-Bikes, can give you those kinds of mornings, a key to explore the majestic bounty of Utah's offerings with a peaceful ease that has no match. The owner of Great Western E-Bikes, Christian Costlow, is a life-long aficiando of biking and saw a need in the Salt Lake Valley for electric bicycles, along with the expertise and guidance of his team.
But it isn't just those kinds of mornings Great Western offers. They feature bikes that can be commuters to work and back for pennies a day, arriving at the office rejuvenated and fresh. Bikes like this one:
With plenty of torque for hills, the Pegasus is at once smooth and powerful, with a gentle-on-the-back suspension, lots of room for accessorizing, and reasonably priced. The motor and battery afford ranges of 20-60 miles, dependent on terrain and level of power selected. The Pegasus line will run in price from $2700-3800.
Ready for the weekend and to tackle the mountains? Here's one ready for the challenge:
Exposed roots? Rocks? Mud? No worries with this fellow. As aggressive as it looks, the Haibike is uber-quiet on the trail, keeping your focus where it should be: enjoying the bliss only nature can provide. Like the Pegasus, the Haibike can be tailored to your needs and purposes, whether that be a couple of hours around Deer Creek Reservoir or odysseys into the Uintas. This particular model is $5800, and, like every new bike offered in the store, financing options are available.
Perusing Great Western, I was a little overwhelmed at the options available and, being a novice, had many questions about the bikes and accompanying accessories. Christian brought with him a couple of excellent experts to help customers make the right decisions in choosing their ideal bike, and they go considerably beyond that. Josh Rechis is not only well-versed in all the showroom's stable, he has a detailed knowledge of the area's geography and is a superb source for trail and concrete adventures.
As with any sporting endeavor, the world of e-biking comes with an array of accessories and necessary items to keep you safe and comfortable when out and about. Great Western boasts a wide selection of these items, and will ensure you choose what you need wisely.
Of the ten major bike brands Great Western provides, along with the ensuing splendid support, the list of overjoyed customers is on the rise. On the upper showroom floor, Christian and his team proudly display the growing group of the community who have discovered the magic of e-biking:
No matter what age group you belong in, physical condition, or for which purpose, Great Western E-bikes has the ideal bike for your needs.
And, while smelling that sweet mountain air, and gazing over miles of rugged peaks and untamed forest, you'll realize moments like these are fleeting and precious, and a Great Western e-bike is the one that got you there.
Great Western E-bikes is located at 40 West 500 South, Suite B, in Bountiful, and can be reached at 801-494-9898.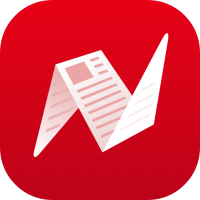 This is original content from NewsBreak's Creator Program. Join today to publish and share your own content.