Upon opening the door at Beuna Tomalino's Basil and Rose, I was struck by two things: the smell was heavenly, like a vast field of an eclectic mix of flowers and herbs, and secondly, I didn't know where to focus; every nook and cranny offered something interesting and unique, drawing me in a hundred directions.
Interesting and unique would describe the owner as well, a soft-spoken horticulturist with a quarter century experience. Hailing from Kansas as a youth, she's lived in Colorada and Alaska, but Utah is now her home, and she's dedicated to promoting the state's flora and fauna, and fellow Utahns who do the same.
If you ever have been interested in gardening, or paths to healthier living, or learning about wild edibles, Beuna and Basil and Rose is your go-to. Situated, appropriately enough, on Orchard Drive in Bountiful, it's convenient and a breeze to find.
As an aspiring, but with thumbs that are decidedly ungreen, gardener, I found something I did have some success with, and serves as a good "training wheel" project: microgreens. They are a terrific display in classrooms for you fellow teachers, as well. Beuna has you covered:
How about a mushroom project?
Of the myriad displays of local products featured in Beuna's store, I spotted one that was decidedly un-local, and inquired about it. She grinned.
"These are made by a women's co-op in Indonesia," Beuna said. "They are practically indestructible, and can be wadded up in a ball and immediately take back their shape. Great for the sun and the rain. The proceeds from these go to feed the women's families."
While Beuna has a global mindedness, her passion is for the locals, and they are, to say the least, well-represented.
As an educator myself, I can recognize a colleague when I see one; indeed, Beuna offers classes on various aspects of horticulture and local flora and fauna. For those with little ones, she has a section of her store dedicated to introducing future generations to an age-old tradition:
Let's get back to the heart of it all: the plants themselves. Acquiring one or several of these are not only an aesthetically-pleasing addition to your home, they'll provide a delectable complexity to your culinary adventures and nourishment for your body and mind.
Beuna Tomalino is a remarkable woman, and her shop reflects that. Basil and Rose embodies qualities of a deep respect for the past while building a brighter future: for fellow businesses, for the community, and for our children.
Stop by to shop, chat, and learn. You'll leave a better person, and a little more optimistic about the humanity's goodness of which we are capable.
I sure did.
Basil and Rose is located at 2110 Orchard Drive in Bountiful. Check out its Facebook and Instagram pages. And B&R is on Youtube, as well!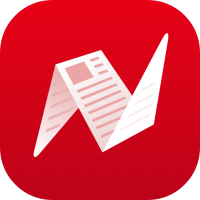 This is original content from NewsBreak's Creator Program. Join today to publish and share your own content.