Roughly 9.81 kids out of ten love pizza, and, growing up in Northeast Texas, I was no different. Pizza Hut was a staple around those parts, although I partook in multiple odysseys to Cici's ($1.99 buffet back in the day!) and, at the risk of dating myself, Mr. Jim's and Mr. Gatti's...both delicious as well to my unsuspecting/naive palate.
Then, later in my twenties and thirties, Domino's and Little Caesar's entered my life, and they joined the list of options. They, too, tasted fine to me. I mean, it's pizza. What's not to like?
Such as life is, that perception was duly crushed at forty. It hit an immovable wall, ignited, and up in flames it went. All that was left was a pile of ash. Presumably from cheap dough.
I did the worst thing an American pizza lover could do, on felony proportions.
I went to Italy.
I was leading a group of high school kids through a tour of Verona, and we stopped for lunch at a quaint side street pizzeria with an outdoor dining patio. We ordered a simple margherita, and, being the country bumpkin I was, expected something on the order of a Domino's thin slice.
I shiver, now, thinking about it.
It was a mouth flavor explosion. Just a few ingredients is all, but they tasted as though everything was grown feet from where we ate, and, like, minutes ago. Being the motherland, in hindsight, it made complete sense that its national food would be stratospheres more rich in flavor, and something everyone must experience at least once in their lives.
I've been back twice since, and I'm hoping to make it three next year...with the aim to hit Naples. The Mecca of Pizza.
So, Pizza Hut and its ilk can go take a hike. But where is the (real) pizza in America? More specifically, in Salt Lake City, USA?
The search for the answer to that question led, of course, to Italians.
It led to Mauro and Gloria.
As a young man, Mauro lived in a villa on a southern Italian seacoast. It was there he met the love of his life, Gloria, and courted her in earnest. He professed his love many times, and vowed that one day he would marry her, take her to America, and, together, they would start a business, raise a family.
Without Gloria, there would be no such ambition.
This couple, whose bond is so great they literally named their pizzeria "I love you", brought Italy to Utah. Their ingredients, when they are unable to fly in from the motherland, are sourced local and fresh, expertly crafted by hand with decades of experience.
But what are mere words as evidence? Here, therefore, is the pizza I ordered on my most recent visit. Behold, and see the difference:
A Margherita Burrata, a favorite of mine. The burrata is creamy smooth, the slices made dreamy with a few pinches of it flaked over the mozzarella. The prosciutto adds a delicate tang. The crust: complex flavors seared by fire and wood.
If you like a few more toppings, opt for a Capricciosa, which includes prosciutto, artichoke hearts, mushrooms, fire-roasted bell peppers, and olives. Nine pizza combinations are on the offering table, or they can custom build you one. The calzone and stromboli are also delectable.
I'd be remiss (and I'd hear about it from my mother) if I didn't mention the gelato, with an array of flavors. Creamy and refreshing, it pretty much puts standard ice cream on the canvas for the full count.
But we came for the pizza, right? Have a peek:
"Is it Italy?" my mother asked.
"Yes, this is it. This is what I tasted."
From a half a world away, it's here, in a nondescript shop in a cookie-cutter strip off I-15 in Bountiful, Utah. Pizzas forged with a pride of heritage, of generations past, of ambition and benevolence, of devotion to family and the community.
Forged with Love.
Ti Amo.
Mauro, Gloria, and their family's Ti Amo is located at 515 West 2600 South in Bountiful, and they are open for dinner Tuesday-Saturday from five p.m. to nine (an extra thirty minutes on Friday and Saturday). You can visit their Facebook page or their website for further details.
Arrivederci!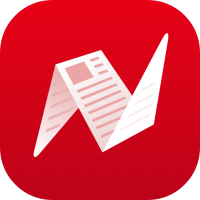 This is original content from NewsBreak's Creator Program. Join today to publish and share your own content.