"What would you like to eat when you get back to the United States?" my mother asked.
"Tacos," I said. "Real ones."
"Not Taco Bell?"
"No, ma'am." I wasn't optimistic. The city I was bound for was, after all, in Utah. Not a bastian of Latin cuisine.
Spending six years on the Mexican border, then two years in Asia, I flew back to Salt Lake City, where my mother had been living the last several years. I knew what I was looking for wasn't to be found in conventional ways; google and yelp were of no use.
No, this place had to be discovered.
What I found tasted of the lush forests and clear waters in the heart of Mexico itself.
Unassuming, this place is. Worthy of not much more than a cursory glance, if one notices it at all, as you cruise down a main artery in the suburb of Bountiful, just north of the city. It's set back a little from the road, hiding in plain sight.
My mother and I strolled up to the counter, and met Elizabeth Paz.
Elizabeth's parents hail from Uruapan, a thriving city in the state of Michoacán, situated between Guadalajara and Mexico City. Entrenched in a rich culinary culture, Uruapan is nestled amongst a panoramic scene not unlike that of Utah itself, albeit wetter and hotter: enveloped in mountains of oak, fir, and pine. Many runoff springs trickle through its interior, spilling into the mighty Cupatitzio. The fertile soil is the mother to many delectable fruits and vegetables, its grasses a haven for domestic livestock.
The culture of Uruapan's people and its environment are evident here:
While Elizabeth regaled me with her family's history (they initially migrated to the midwest, then to Utah, "We fell in love with it," she said; it was there they opened a food truck so wildly successful a brick and mortar soon followed), her father poked his head out of the kitchen.
He was as I imagined: a face that spoke of years of toil, but handsome still. In his eyes I sensed a pride for his daughter, and a passion for their food.
And the food:
A smattering of customers ambled in as we ate, so Elizabeth was thus occupied for the moment. I gazed around the walls, adorned with momentos of this family's past generations, and felt warmed by the reality that they brought this great gift to a land and people so far away.
As we left, Elizabeth waved goodbye, and we both knew it was only goodbye for now.
Muchas gracias a ti y a tu familia.
El Dorado is located at 435 500 West in Bountiful, Utah, and can be reached at (801) 777-5597.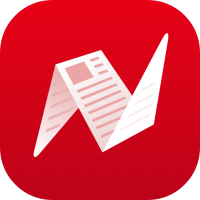 This is original content from NewsBreak's Creator Program. Join today to publish and share your own content.