Off an unassuming winding road cutting through the thick hardwoods against the panoramic mountains of North Carolina near Franklin, there lies a picturesque farm teeming with rows and rows of peach trees, tomato, corn, and pea crops, flowers, beehives and smatterings of delectable edibles in an Appalachian Eden.
"U-Pick" says the rustic sign along the roadside, and with the intent to follow through on that prompt, we pulled over to stretch our legs.
After the awe of the initial majesty, we shuffled into the inviting open air shed that housed various offerings, all at reasonable prices:
It wasn't just the absolute freshness of the products housed there in that mystical throwback, it was the presentation. The head always turns to an aesthetically pleasing sight.
But all that ain't the reason we're here. Heck, a fellow can see that in any number of local farmer markets all across the land. Sign said "U-Pick", right? We aimed to take them at their word, and below is the canvas on display as we left the confines of the shop and out into the fields.
The day was overcast, always threatening rain but not delivering; a gentle breeze glided down the mountainsides skimming our faces, the earth feeling soft and pliable beneath our feet. The flourishing life around us whispered reminders of our own existence, and the nudge to embrace this day as it was: fleeting and beautiful.
My mother was in our entourage, accompanied by my stepfather's brother, Rick, and we perused the flower fields and picked ripe peaches, snapped off corn from their powerful stems, admired the beehives from a safe distance, and ate boiled peanuts (two varieties: regular and cajun) perched under a towering hickory tree.
Then the old man Mitchell himself greeted us, riding up in a utility vehicle, clad in overalls, a baseball hat a little off-kilter, and a quick smile on his lips. He spoke easily of the process, exuding a decades-long passion that was contagious. A life well-lived, I thought to myself, and somewhere in the recesses a trace of jealousy reared up and a note to, well, take notes.
We all have days we'd like to have back. Time unproductive of memories, honed in on fruitless tasks on which in hindsight seems wasted given our allotment.
This day wasn't one of them.
"U-Pick" says the sign. Seems to me that old rickety post wasn't just talking about vegetables.
If you find yourself in the North Carolina hills, swing by on your way to the myriad tourist traps and spend a couple of hours in a bygone era. J.W. Mitchell Farms is located on 395 Bradley Creek Road in nearby Franklin, and they're open from 9 a.m. to 5:30 p.m. Except Sunday, of course.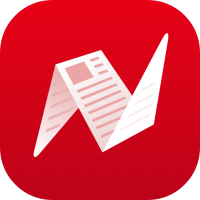 This is original content from NewsBreak's Creator Program. Join today to publish and share your own content.