If you live in the Melbourne area and like Frozen Yogurt, then you should check out Chilly Spoons. Chilly Spoons is a family owned and operated business, run by Jason and Taylor Clark. Chilly Spoons has been a part of the Melbourne landscape for the past 10 years, but in November 2020, the Clarks took it over. While starting a "new business" during the pandemic was a bit scary, the Clark family wanted to be able focus more on family and community; so, they decided to take the leap to being their own boss and running their own business.
Taking over an existing business, especially when it as already successful, can be a bit hard, as you don't want to get rid of what customers love, but you also want to introduce a few new ideas of your own. With Chilly Spoons, the Clarks have managed to do just that.
Because of this, Chilly Spoons is not your typical fro-yo shop of old. Yes, they do serve your traditional flavors like vanilla and chocolate, but they also try to spice things up by introducing new flavor combinations into the mix. One such combination, Strawberry Shortcake, was created by the owners' oldest daughter. Chilly Spoons offers tons of toppings to jazz up your frozen yogurt, including fruit, candies and boba.
They have also replaced the typical way of purchasing fro-yo, which is by weight. For any of us who taken our kids to get a cup of fro-yo in the past, we know how expensive a proposition that can turn out to be. The kids start filling up the cup, add tons of toppings, and then you get blindsided at the register with the cost of what was supposed to be a small treat. At Chilly Spoons, they have flat fee pricing that makes it a stress-free experience for parents. When you go into Chilly Spoons, you are able to pick from four different bowl sizes with different pricing for each. You can fill it up as much as you want (toppings included) and the flat fee is the only price you pay.
As restrictions are lifted, you will definitely see Chilly Spoons out and about in the community. They will be at local farmers markets and events, and they are also happy to bring their fro-yo goodness to your next private event.
Check out photos of some of their amazing, sweet treats at: https://www.facebook.com/chillyspoons
Chilly Spoons is located at:
4980 N Wickham Rd.
Suite 106
Melbourne, FL 32940
321- 622-8417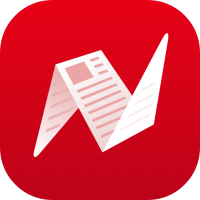 This is original content from NewsBreak's Creator Program. Join today to publish and share your own content.