We are already halfway through summer, and we have been taking advantage of all the places that have reopened and activities that have restarted. There is so much to do, it can be hard to sift through it all and decide what to do. To help you decide, we have put together our 10 not to be missed activities in Orlando in July.
1. Thornton Park District 2nd Thursday Wine & Art Walk
If you love art and you love wine, then you'll love Thornton Park's Wine & Art Walk. There are over 20 places to stop for wine and food along with Art Vendors, Live Music, DJ's and Artist Selfismo painting live.
Date: July 8
2. Silver Screens and Dreams
The Orlando Artist Guild in association with ME Performing Arts is putting on Silver Screens and Dreams, a one-night benefit concert. Performances will include songs from musicals such as Meet Me in St. Louis, Guys & Dolls, Rent, Sweeny Todd and In the Heights
Date: July 10
3. Orlando Philharmonic Summer Serenades
New for 2021, the Orlando Philharmonic has put together a 4-part Summer Serenades series. Unique to this series, most of the program is curated by the performing musicians.
Dates: July 11 and 25
4. FusionFest Diversitastic: USA
Each Month FusionFest takes individuals on a trip around the world to a different location to enjoy the food, sights and sounds of that location. Each experience takes place at a different local restaurant. This month's Diversitastic is focused on the USA and takes place at Cecil's Texas Style Bar-B-Q.
Date: July 14
5. Sunset at the Zoo
Enjoy an adult only evening at Sunset at the Zoo. Enjoy live entertainment while you stroll around the zoo and check out all the animal exhibits. Food and drinks are available for purchase.
Date: July 15
6. 3rd Thursday at City Arts
On the third Thursday of the month, the Downtown Arts District hosts a gallery hop to highlight the numerous galleries and non-traditional art venues in the area, as well as to spotlight artists. Enjoy food, drink and shopping, as well as the Downtown atmosphere, during the event.
Date: July 15
7. Water Lantern Festival
At the Water Lantern Festival, launch your own lantern on to the water. Write a message that is significant to you and set your lantern afloat. The lake will be filled with lanterns lighting the night.
Date: July 17
8. Central Florida Film Slam
The Central Florida Film Slam is an independent film showcase and competition that is open to all regional filmmakers and students. At the festival you will be to see the work of local up and coming filmmakers.
Date: July 18
9. Re:Charge
After everything that we have been through in the past year, who could not use a moment to recharge. At Re:Charge, musicians will play peaceful and ambient music, while attendees get a chance to rest and recharge. Each participant will have a space to lie down and enjoy the music.
Dates: July 23-25 and July 30-31
10. Milk District Neighborhood Eats Tour
The Milk District has some of the best restaurants in the Orlando area; even better, many of them are locally owned. On this food tour of the Milk District, you will stop in at 5 locations and taste a variety of foods from English pub grub to Mexican.
Date: July 27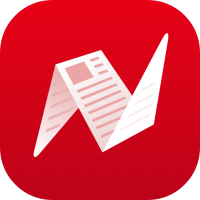 This is original content from NewsBreak's Creator Program. Join today to publish and share your own content.