This Carpinteria local favorite delivers taste and great service
Established in the fall of 2014 in Carpinteria, CA, Rincon Brewery serves delicious California-inspired cuisine and a variety of craft beers on tap.
With strong ties to community, the ocean, and thriving farms, we have continued to hone our beer selections and menu offerings, all the while continuing to grow our brand, our reputation, and our RB Family. — Rincon Brewery website
My friend and I dined at Rincon Brewery before a live music show at the Alcazar Theater the other night. As expected in our small beach town, she was familiar with most of the wait staff. I had decided what I wanted earlier from perusing their menu on the website. We chose a table, then came back to the line, where Samantha promptly took our order.
We sat down, and a server arrived only a few minutes later with our appetizers. My friend got dill pickle bites with sriracha, and I got the sweet potato fries with ranch. I spilled my ranch upon arrival, so our server returned with a fresh one. Again, he worked fast.
We ate at one of their distanced outdoor tables with a few others. I received my pesto chicken sandwich on ciabatta bread with a Caesar salad made to perfection within 10 minutes.
With pillow-soft bread, a tender breast of marinated chicken, and exquisite pesto, I enjoyed a delicious dinner. The sweet potato fries were thick and just the right combo of soft and crispy.
I don't drink alcohol, so I didn't partake, but I took note of the wide variety of beverage options, including their craft-brewed beers. They offer samples so you can have a mini beer tasting.
At Rincon Brewery we encourage our guests to sample our beers on tap. We source our ingredients locally (where possible) and support sustainable methods. Our inspiration originates from the beautiful Rincon Beach coastline to the fresh, thriving local Carpinteria and Ventura County farmlands. — Rincon Brewery website
They offer Rincon merchandise, including clothes and hats, named after the brewery and the world-famous surf spot a few miles south of Carpinteria.
I was pleased overall with the delicious food and excellent, prompt service. I highly recommend Rincon Brewery for lunch, dinner, and a fresh glass of beer.
Rincon Brewery is now open for dine-in, pick-up, and delivery. They've loosened covid restrictions, other than requesting masks for unvaccinated patrons.
Their hours at their Carpinteria location are as follows: Sunday-Wednesday 11–8 PM and Thursday-Saturday from 11–9 PM. They also have catering options and have two other convenient locations in Santa Barbara and Ventura.
For more information and menu for all three locations, please visit their website: rinconbrewery.com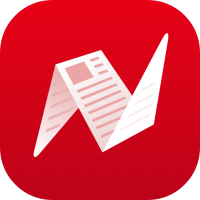 This is original content from NewsBreak's Creator Program. Join today to publish and share your own content.