Visit them on Linden Ave in Carpinteria, CA
We stumbled upon the sweet Whimsy Antique Shop after my mom, kids, and I enjoyed a short children's performance on Linden Avenue in Carpinteria, CA.
The first thing I noticed were the signs out front. One was "The fun starts here," and the other prominently displayed on the window, their mission statement to support sustainability and green living.
By introducing you to our wonderful shop, we hope to show you how we actively pursue the antiques lifestyle that embodies our mission statement:
"Whimsy supports green living. Reuse, Recycle, Repurpose. Buy Vintage." — Whimsy Antiques
Seeing the above statement, I knew I would love it here. Inside were offerings of all kinds, large and small. I noticed the tiny things the most and want to go back to see more. I felt like I was walking in a mystical fairy garden, searching for magic treasures. Whimsy is the perfect name for their antique store.
Dictionary.com defines whimsy as follows:
Capricious humor or disposition; extravagant, fanciful, or excessively playful expression.
After my kids brought a couple of adorable trinkets, I chatted briefly with the owners, Karen and Alan Clark.
They first opened in 2001, on 7th Street and Linden Ave. They operated both shops for ten years. After 17 years at the 7th Street location, they consolidated to the shop on Linden.
They describe what their Linden Avenue shop has to offer:
This wonderfully alive and extraordinary shop, while still embodying the "Whimsy Style" has a decidedly different vibe. With our unique mix of vintage architectural salvage, hip vintage clothing and jewelry, seashells, vintage school maps, vintage furniture, and the unexpected fun that Whimsy is known for in the world of interior decorators and the film industry, you will always discover a fresh twist on the world of antiques! — Whimsy Antiques
Whimsy is currently open for regular hours, 11–5 PM Sunday-Thursday. I was impressed that business is thriving after a one-year closure during the COVID-19 pandemic.
I had a chance to speak with Karen via Facebook messenger, who answered a few questions about her journey as co-owner and operator of Whimsy:
What inspired you to start the antique shop?
Karen: We furnished our first home with vintage finds and when we were done furnishing our home we had a garage full of things we didn't use that we got at estates sales and flea markets so we decided to take a space in a local antique mall and then we got hooked!
How did the name Whimsy come to you?
Karen: When our kids were little and we were thinking of fun names, our daughter came up with Whimsy!
What are your favorite pieces to acquire, and how do you decide what you'll sell?
Karen: If I find something I love, it goes into the shop. I figure if I love it, someone else will too. We sell everything we find as our house is already packed…
Do you accept consignment or donations?
Karen: Sometimes people drop things off out of the kindness in their hearts. We do consign a few pieces every so often is something is absolutely unique.
I thoroughly enjoyed my experience at Whimsy Antiques. I vow to return another day, so I can get a closer look at all the treasures and chat with Alan and Karen again.
Come for a visit and discover the wonderful treasures they have to offer. They're located at 962 Linden Ave, off of Carpinteria Ave in Carpinteria, CA 93013
Phone: 805–684–1222
For more information, please visit their website, whimsyantiques.com or their Facebook page.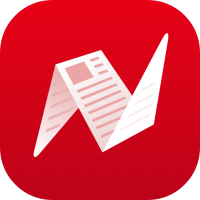 This is original content from NewsBreak's Creator Program. Join today to publish and share your own content.