It's one of many health care services at White Bird Clinic
We have some of the most comprehensive mental health care services in Eugene, Oregon. CAHOOTS is a valuable resource for people facing mental health challenges throughout Lane County. CAHOOTS has been serving the Eugene and Springfield community for over 30 years.
CAHOOTS consists of a mental health crisis intervention team partnered with the Eugene Police Department. Concerned citizens can call the non-emergency line to request a welfare check or report someone in an active nonviolent crisis. CAHOOTS will come out instead of police intervention.
CAHOOTS (Crisis Assistance Helping Out On The Streets) provides mobile crisis intervention 24/7 in the Eugene-Springfield Metro area. CAHOOTS is dispatched through the Eugene police-fire-ambulance communications center, and within the Springfield urban growth boundary, dispatched through Springfield. — White Bird Clinic
Having CAHOOTS in place facilitates appropriate mental health care from trained professionals in the mental health field. This approach allows for a better resolution than conventional police intervention. The CAHOOTS crisis team is prepared for de-escalation and guiding those suffering from mental health issues to find the resources they need.
CAHOOTS provides immediate stabilization in case of urgent medical need or psychological crisis, assessment, information, referral, advocacy & (in some cases) transportation to the next step in treatment. Any person who reports a crime in progress, violence, or a life-threatening emergency may receive a response from the police or emergency medical services instead of or in addition to CAHOOTS. — CAHOOTS at White Bird Clinic
Some of their services include but aren't limited to the following: Crisis counseling, suicide prevention, conflict resolution, substance abuse, housing crisis, first aid and non-emergency medical care, and more (source: White Bird Clinic).
CAHOOTS is especially helpful for welfare checks. If you're concerned about someone's well-being, they're the best option. I called them once when I found a person sleeping or passed out in the back of a truck in a school parking lot. If you see someone not responding to typical stimuli while on the lawn or bus stop, for example, call CAHOOTS. They'll make sure they're safe.
I saw a person passed out on a curb in a jacket the other day, and unfortunately forgot about calling CAHOOTS. I hope someone else thought to contact them since it was during our recent record heatwave reaching 95–110 degrees.
Because we have a large population of people suffering from mental health issues, we have a high need for the CAHOOTS crisis team. I'm immensely grateful their services are in place to help our most vulnerable community members.
White Bird Clinic offers services to individuals and families living outside, suffering from poverty, lack of adequate medical care, and mental health care. CAHOOTS consists of White Bird Clinic staff.
If you or someone you know is experiencing a mental health crisis, please call the EPD's non-emergency line to dispatch CAHOOTS.
For more information, please visit the White Bird Clinic at their website: whitebirdclinic.org
CAHOOTS: Eugene: 541–682–5111/Springfield: 541–726–3714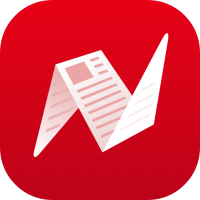 This is original content from NewsBreak's Creator Program. Join today to publish and share your own content.