Because paying it forward feels good and builds community
July 15th is National Give Something Away Day, founded by Linda Eaton Hall-Fulcher. She created the holiday to remind us of the profound power of giving. Not only does giving feel good inside, but we also build community and clear our space of what can become unnecessary clutter.
Life Works Counseling Center explains further:
National Give Something Away Day began as a grassroots effort by Linda Eaton Hall-Fulcher, who sees herself as a giver. She established the day to encourage generosity in all forms. Hall-Fulcher founded this holiday in 2015, submitting the holiday to the Registrar at National Day Calendar. She wanted to celebrate thoughtfulness, human interactions, and helping those in need by the simple act of giving something away.
There are many ways to give here in Eugene, Oregon. You can choose to donate money to one of the hundreds of non-profit organizations, donate your time at the Eugene Mission, Burrito Brigade, St Vincent de Paul, or FOOD for Lane County, among other places in need of what you have to offer.
Even the smallest of offerings can bring much-needed help and undoubtedly much joy to the recipient. I regularly donate our clothing, toys, and other random things to St Vinnie's thrift store and my Buy Nothing group.
When you join your local Buy Nothing Group on Facebook, you continue the circle of giving all year long. I'm a member of Buy Nothing and have become friends with my neighbors, as we offer gifts to each other.
You can ask for what you need there, too, and everyone is happy to oblige. There inevitably happens to be someone who can fulfill your request. I found most of our furniture through our neighbors on Buy Nothing, including a love seat another neighbor was willing to pick up and deliver to us. Their generosity overwhelms me with gratitude.
Here's more information on a few organizations you can support in Eugene, OR:
St Vincent de Paul
I recommend supporting this fantastic organization. St Vincent de Paul Society, aka St Vinnie's, serves the Eugene community in various capacities. Named after the saint who dedicated his life to helping the poor, St Vincent's of Lane County contributes to the health and welfare of individuals and families experiencing poverty, homelessness, and food shortages.
They provide shelter and services at the Eugene Service Station, First Place Family Center, and Egan Warming Center. They offer vouchers for furniture, including new or refurbished mattresses, to use at their thrift stores.
According to their website, St Vincent's provides services to many, making a significant impact in Lane County:
Lane County's largest nonprofit human services organization. Founded in 1953 and incorporated in 1955, the Agency helps more than 84,000 individuals and families each year with emergency and homeless services, and affordable housing. St. Vincent de Paul is committed to providing comprehensive programs to alleviate poverty and help all individuals find a path out of poverty and into self-sufficiency. — St Vincent de Paul Society of Lane County
When you give to St Vincent's, individuals and families in need directly benefit. By giving something away, you have the power to change someone's life for the better.
Before you think of throwing away old toys or furniture into the landfill, donate to them instead. You can even schedule a pickup for your clothing, household goods, or furniture.
Burrito Brigade and Little Food Pantries
Burrito Brigade is a local Eugene organization that makes burritos for the hungry every weekend. They could always use volunteers, food, and supplies. They also have little food pantries all over town. Before you get rid of your unused food, drop it off at a little pantry.
I wrote a more in-depth article about the Burrito Brigade and all the fine folks who participate in offering fresh vegan burritos to people. You can find more information in my story here.
FOOD for Lane County
Another wonderful nonprofit to support in Eugene/Springfield is Food for Lane County. There's a long list of ways you can help, including volunteering, donating funds, foods or stock, and more.
FOOD for Lane County's hunger relief efforts are focused on providing food assistance and increasing self-sufficiency for our neighbors living on limited resources. — foodforlanecounty.org
According to their website, FOOD for Lane County provides numerous services for people suffering from hunger:
These programs include emergency food boxes, shelters, meal sites, rehabilitation facilities, nutrition education, gleaning and community gardens. We serve a diverse population of people living on limited incomes including children, families, seniors and single adults. — foodforlanecounty.org
They offer a breakdown of what impact your donations have on families: Donating $1 provides three meals, and 92% of donations go directly to hunger relief."
The benefits of giving
Giving benefits the giver and receiver. Health improves as a result of giving, whether it be a tangible gift, money, or time.
According to National Today, the benefits of giving can be far-reaching: Just thinking about giving feels good, and makes us happier. Watching someone give is good for our health and giving strengthens relationships. Giving is also contagious. The more we give, the more others give. And the more we think of giving, the more we're likely to keep giving.
Giving generates goodwill among us. Communities thrive from giving to one another. The more we give, the less we'll suffer from poverty, hunger, and lack of shelter. Everyone needs a hand up sometimes.
When you give today, consider how you'll spend the other 364 days of the year. Think of how much we can change when we offer goods and services to others. When we're able to give, let's do that.
When you're in a position to receive, those who can give will be here for you. We want to help you. Generosity benefits us all.
I heard in my recovery meetings long ago to give "for fun and for free." When we give without expectation of reward or compensation, we grow in love and compassion. We become better people, contributing to a better world.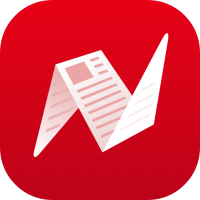 This is original content from NewsBreak's Creator Program. Join today to publish and share your own content.