Start with a spectacular view of nature, finish by exploring space
I was lucky enough to spend five years of my early childhood, from ages 8–12, growing up on Mt. Hamilton. The mountain rests at 4,265 feet above the San Francisco Bay Area and is home to Lick Observatory, where many come to study astronomy and explore the stars.
Nowadays, the observatory doesn't get as much attention, though they do use some of them. After a raging wildfire swept through in Summer of 2020, the telescopes sustained smoke damage. They were cleaned, but a residence hall burned down.
The Lick Observatory website made the following statement regarding their current status:
Update June 24, 2021: Lick Observatory's Visitor Center remains closed to the public due to COVID safety precautions and on-going SCU Lightning Complex Fire recovery work. We do not yet have a reopening date, but expect that fire damage repairs will not be completed until late-July.— ucolick.org
The telescopes are run by the University of California Santa Cruz. They're used as a teaching tool and offer tours to visitors during non-pandemic times.
They also share some historical information about the telescopes at Lick Observatory:
Great Lick Refractor Lens
Lick Observatory was built during the years 1880 through 1888. The 36-inch refractor was fabricated at the same time, and one of the two original domes was built specifically for this telescope. Located in the larger dome of the main observatory building, the Great Lick refractor is 57 feet long, 4 feet in diameter, and weighs over 25,000 lbs. — ucolick.org
When visitor activities resume, here's a taste of what you can expect at Lick Observatory:
•View exhibits in the main Observatory building, built in 1888. Note the original oak and marble interior.
•Enjoy a short informal talk about Lick history while taking a look at the Great Lick Refractor in the 36-inch telescope dome (no charge). Talks begin at the Gift Shop, throughout the afternoon starting at 12:30 p.m. continuing until 4:30 p.m., Thursday through Sunday. — Visitor info at ucolick.org
The 36-inch telescope from the featured photo above looks down on what used to be our house. My dad worked as a technician at the 120-inch telescope a mile up the road. We lived next door to my best friend, Monica, who's dad was the teacher of our one-room school.
We sledded down the valley that was our driveway during the snowy winters. We played games and built forts in the bushes. We even made a fort from poison oak once, resulting in a seriously uncomfortable rash for a few days.
We'd flash our flashlights in code through our windows to talk to each other. We sold brownies and lemonade to the tourists every summer, bringing in what we considered a lot of cash. We climbed the oak trees and collected mistletoe to tie in bundles and sell at KMart in downtown San Jose. I remember my brother and I made $45 each that time.
Monica and I would traipse all over the mountain by ourselves. We had rolling hills, so riding a bike was a challenge, but we did it. A little hill by our houses would come alive with lupines and poppies in springtime.
We made up a poem about the Big Dipper, which we could see at night from the hill. "Big Dipper, way up high, in the sky; Little Dipper, he's your brother, we don't treat him like another."
We used to walk half a mile up the road, guitar cases in hand, to learn with grades K-8. Our other next door neighbor worked with my dad. Our other neighbors included a sheriff and a maintenance worker.
The remaining Mt Hamilton residents were UC Santa Cruz graduate students, people who worked in the gift shop, and families from the "back country," in between Mt. Hamilton and Livermore, CA.
You can visit the telescopes at night. They indicate their protocol for night visits here:
Guests are permitted to visit Lick Observatory at night by purchasing a ticket to the Summer Series from June through September.
Please do not visit the observatory at night without a ticket to one of our evening programs.
Lick Observatory is an active research facilitiy, and at night all of the buildings are locked and astronomers are working at the darkened telescopes. Telescopes require the darkest possible conditions to detect the faint light from celestial objects.The success of our work relies upon minimizing lights around the observatory at night. Thank you. — ucolick.org
When planning a trip up to Mt Hamilton, be aware that there are no gas stations, grocery stores, or other such facilities. The roads were originally built for horses and buggies, so allow for enough time and go slow.
I drove in my 1969 VW Beetle in 2008, and it took about 45–50 minutes at 25–40 miles an hour. I remembered the sharp 45 and 90-degree turns weaving up to the peak. It was exciting to be going back to my old home, where I grew and learned, discovered myself, and met my best childhood friend. Best of all, I found a home amongst the stars.
For more info about Mt Hamilton and Lick Observatory, please visit the following websites:
Mt Hamilton — Wikipedia.org
Lick Observatory — ucolick.org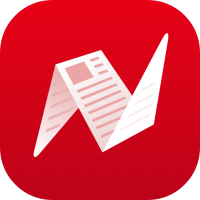 This is original content from NewsBreak's Creator Program. Join today to publish and share your own content.