From homeless shelter to long-term recovery programs
I recently dropped off some food and bedding at the Eugene Mission. They store their donations in an overflowing warehouse across the street from their shelter and dining facilities. Peeking in, I noticed our local Eugene community's bountiful offerings to those in need.
Every volunteer was friendly and smiling. It felt like the place held a loving embrace to all who enter. My heart swelled, and tears welled up with gratitude. What a wonderful sanctuary for individuals who have nowhere else to land.
And that was only my experience in the parking lot. Imagine what it's like for folks coming in off the street, in dire need of relief and comfort. I'm impressed and immensely grateful the Mission is in place.
Mission statement:
"To demonstrate God's love by compassionately providing emergency services and long-term solutions to help our homeless neighbors transition back into the community with gainful employment, sustainable income and stable housing."
Rescue shelter
The Eugene Mission offers services to houseless individuals and families. One of them is their rescue shelter. They offer the following: meals, showers, clothing, secure baggage storage, store trips, activities, staff support, and chapel attendance.
R3 Academy
The Mission goes beyond temporary shelter with their R3Academy, designed to support people with a successful transition out of poverty and homelessness. They focus on eight areas of wellness, including the financial, social, and spiritual.
R3 Academy is an opportunity for guests of the Eugene Mission to move beyond temporary Rescue Shelter and address barriers and areas of impoverishment in their lives that hinder positive forward movement. — R3 Academy, eugenemission.org
Their program criteria are among the following: the ability to stay safe with self and others, maintaining sobriety, mutual respect, and a mental health treatment plan if needed.
The Life Change Program
A rescue mission wouldn't be complete without a relapse prevention program. Eugene Mission offers a free residential treatment program for individuals wanting to recover from alcoholism and drug addiction.
The Life Change program is a 12–18 month residential relapse prevention program that is free of charge to those who demonstrate a serious desire to heal and grow emotionally, spiritually, socially, physically and mentally. The goal is that upon graduation, program members will be able to reenter society with employment or sustainable income and housing.
Eugene has a lot of displaced folks, many suffering from debilitating mental disorders or struggling with substance abuse disorder. The Eugene Mission offers sanctuary and a second chance at improving their lives.
The Eugene community is one of the most dedicated in serving individuals and families in need. The services available for our most vulnerable exceed expectations and most certainly safe lives daily.
For more community resources, please visit the following websites:
ShelterCare Center for Programs and Services
White Bird Clinic's CAHOOTS Program
Egan Warming Center — Cold Weather Shelter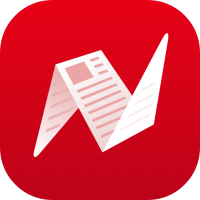 This is original content from NewsBreak's Creator Program. Join today to publish and share your own content.