And your car will be clean and happy, too
I just bought a new 2020 Honda Fit, and they got to be the first to wash it. They have vacuums before the line, but I opted out this time because I have a handheld mini vac at home.
As usual, there was a gal going door to door processing payments. There were about 5–6 cars ahead of me, and she helped us all. I think it's a brilliant idea, as it keeps things moving. She also gave me their standard dash wipe, which is a nice touch. Their washes range from $9-14, and I chose their $14 professional wash.
They start with a couple of people hand washing the exterior, followed by an automated colorful wash and compressed air dry. Then there's someone at the end who wipes off the excess water on the windows. I always tip them a couple of bucks. On a blazing hot day like today, I'd hand them a bottle of water and $5.
Westside Car Wash also offers self-service wash for those of you who want to do it yourself. They now accept debit cards, a new convenient feature. I prefer going through the automated wash. It's fun seeing the colorful suds and big brushes. This time I played "Car Wash" by Funky Town.
Every time I go to Westside Car Wash, I notice their excellent customer service with a smile. Their enthusiastic car washers and cashiers make me feel like coming back. The first time I did business there, they offered me a $5 coupon I could use a few times. They know how to treat their customers, and it shows.
Their Facebook page shared a post a few years ago that said it best:
Ever wonder what was at the end of a double rainbow?
It's Westside Car Wash of course. Come on by and let us make your vehicle shine like gold. — Westside Car Wash Facebook page
Next time you're on the west side of Eugene and need to wash your car, get it clean at Westside Car Wash. You'll have a good time, and your car will be like new.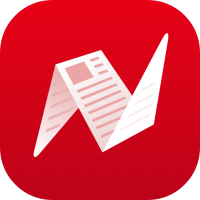 This is original content from NewsBreak's Creator Program. Join today to publish and share your own content.