And now you can dance a little closer
Blairalley Vintage Arcade in the Whitaker District (AKA "the Whit") in Eugene is bringing back the "Church of 80s" dance night on Fridays. They had to close for a time during the COVID-19 pandemic, but they're back to offering fun times for 80s night with free play, and pinball and karaoke Wednesdays.
They tentatively reopened last September, requiring masks and live DJs outdoors. Now you can dance every Friday 8 PM-midnight indoors without a mask if vaccinated.
Blairalley Vintage Arcade has a full bar with a variety of wine and beer on tap. They also have a slew of fun arcade games from back in the day, like Space Invaders and Ms Pac Man. If you grew up in the 80s, you're going to love the perpetual flashback.
I had a blast last Friday, dancing my bootie off to some of my favorite songs and singing lyrics at the top of my lungs. A lot of folks dressed 80s style, including my new friends. I got to meet the fabulous DJs John, Melissa, and Shane. Although they still have "COVID hours," dancing until midnight was loads of fun.
A lot of local businesses have struggled during the COVID pandemic. Fortunately, Blairalley survived as an arcade and bar, with excellent music venues to enjoy. I'm grateful my friends and I are fully vaccinated, so we can be safe while getting into the groove again.
DJ John Smith will be spinning tunes to celebrate Pride tonight, June 25th, from 8 PM-12 AM. If you miss him this time around, he'll be back. Here's what he had to share:
Tonight we are celebrating #Pride2021 🏳️‍🌈 80s style at Blairally Vintage Arcade. I will be spinning Church of 80s playing the best dance music all on hot vinyl! Come as you are and enjoy the air conditioning danceteria. Outside also open with music. Needle drops at 8pm and the record stops at midnight. — DJ Jon Smith, Church of 80s at Blairally
Saturday, June 26th, they'll be featuring live music from the Erotic City Tribute band, honoring the famous "artist formerly known as" Prince. Take your purple life on over there for a grinding, gyrating good time.
Blairalley is now open Wednesday-Saturday from 6 PM-12 AM. For more information, check out their Facebook page.
#Reopening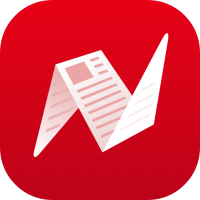 This is original content from NewsBreak's Creator Program. Join today to publish and share your own content.