If you've ever been to Portland, Oregon, you know it's Heaven for any food connoisseur. Portland, called PDX by locals, is known for its plethora of restaurants, with delicious food from many cultures. You can find food carts on nearly every street corner, with plenty of choices.
I lived in Northeast Portland once, where I could eat at different restaurants every night. I tried a few and discovered a wonderful Thai food restaurant called Full Moon Thai. I was vegan at the time and had the best Pad Thai I've ever had.
According to their website, there's a reason why their food is the best, with "…authentic family recipes that have been handed down for generations." They have simple and elegant decor, which makes for a pleasant dining experience.
Full Moon Thai offers a full menu of modestly priced meals with generous portions. They add an orchid bloom garnish to add a little flair and beauty to their scrumptious dishes.
Their waitstaff is patient, kind, friendly, and efficient. They offered a toy bin and coloring pages to my young kids while we waited. They also offered substitutions without me having to ask.
Over 150 fellow diners gave Full Moon Thai an average of four and five-star reviews on Yelp.
"This has become our favorite takeout place during the time of COVID. We first tried it after looking for something close by and have gone back multiple times. We've enjoyed everything we've tried and they are able to accommodate for vegan and gluten-free on all of our orders. Delicious and reasonably priced. This place is delicious!" — Rachel K., Yelp reviewer
Another reviewer, Andrea D., exclaims,
"Best Thai in Portland! Right up there with Kati, Eem and all the best Thai places! The sweetest staff, too, wish I could give it 17 stars! Lots of vegan options!!"
We ordered appetizers, including egg rolls and fresh salad rolls. They both came with a delightful dipping sauce. We ate the Pad Thai with a delicately fried tofu. You'd think it might get too greasy, but they were pure perfection.
I enjoyed a chilled glass of Thai iced tea, which is one of my favorite Thai drinks. I've also had their Tom Kha soup, another winner.
If curry is your thing, you're in luck. Full Moon Thai has 11 different curry dishes, including some unique varieties like Red Pumpkin Curry, Green Curry Avocado, and Mango Curry.
We like the coconut ice cream for dessert. Other popular choices include fresh mango and sticky rice, green tea ice cream, and fried banana and ice cream. They give you orange slices at the end of the meal, which I found refreshing.
I highly recommend eating at Full Moon Thai on 3445 NE Broadway Street in Portland, Oregon. They currently offer takeout, delivery, and dine-in options. They're open Tuesday-Friday, with lunch from 11–3 PM and dinner from 4:30–9 PM, and open later until 9:30 on Friday and Saturday.
For their full menu and more information, please visit their website.
Follow me to see more articles like this.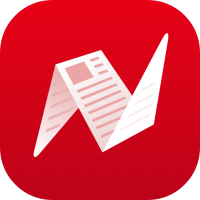 ...