I was talking with my friend yesterday about this married man she was seeing. The conversation lately has been painful and difficult because she refuses to see that this is an unhealthy relationship.
My friend is a woman who falls quickly for a man before she knows if that man is compatible with her. She doesn't look for red flags when she dates. She asks for friend's opinions about men but never follows the advice. She goes overboard with her caring and attention to her dates, and has had several short-term relationships in the past year (which last a couple of weeks to a couple of months).
In the time I've known her, she has always been a single woman. Her 27-year marriage ended a few years before I met her, so I didn't see how she acted as a wife. What I've seen in her dating life has been eye-opening, probably because it's not the way I dated when I was single.
First, my friend is beautiful. She would be any man's dream. She's also very engaging and sweet. She makes people feel loved and heard. She is an excellent friend, and she would make a partner happy. Because of these traits, she is highly sought after by men.
However, she is not discriminating. She will date anyone, and she will dive right into a relationship, not knowing if he is the type of man she would want in her life or not.
The men she picks are love-bombers. They go to great lengths to do things for her, be with her, then, after a while, start acting in coercively controlling ways towards her. I've found the men she dates all have something in common: they are arrogant, emotionally abusive, mentally unhealthy men.
We are attracted to what we believe we deserve.
Her most recent man is married and seeing her without his wife's knowledge. He's given her money and jewelry (a ring, to be precise). He makes promises to her that he's leaving his wife. He lives just far enough away (about two hours) to keep at a distance, which helps her develop this relationship's fantasy rather than look at what is really happening.
I listen to what she says when she tells me about these men and pick out the red-flag behaviors in them, letting her know what I see (because she asks for my advice). After two months of listening to this enraging situation, I had an epiphany.
What about HER behaviors towards men? Is she the Love-Bomber??
Instead of thinking that he was giving her money, I started thinking, 'she's the one who took the money from him.' Instead of reasoning that he was manipulative by giving her jewelry, I thought to myself, '… she's the one who accepted the ring from him.'
These aren't normal behaviors in a new relationship. And it's not just him. It's her too.
And just watching how she is with people, she love-bombs the shit out of them. People love her.
Part of me believes she goes over the top to make people think she's perfect. And yes, even those men she sees for a meetup for coffee then ends up in bed with them shortly after that. Before anyone can take a breath, she's in a new relationship with Mr. Wrong.
Sounds like love-bombing to me. Not necessarily all him, but both of them.
It begs the question to ask of women; are you flattered by the adoration from men? Do you like being placed on a pedestal? Do you turn on all the charm when you meet someone new? Because I can guarantee when I apply these questions to my very dear friend, the answers are yes, yes, and yes.
And that's when I realized that she was the love-bomber.
She asks me for dating advice all the time, and I thought I was doing her a solid by pointing out the red-flag actions I see in men. What I was missing is her behavior is what really needs to change.
I may have missed it because the shadow part of me doesn't want to believe that I have a friend who's a love-bomber that plays men. I'd prefer to think she is naive and needs dating help from me. And then I get to pat myself on the back because I helped her out of a gnarly situation…again. And again.
However, I attract narcissists and codependents. I always have. When I think I've recovered from that dysfunction, another person comes along and spills their troubles into my lap.
And here's the thing: she is a beautiful, gregarious, intelligent, warm, loving woman. I'm so proud to be her friend.
I can't tell if it's narcissism or codependency, but it's one of those (I'm no psychologist or therapist, although I think I am sometimes). It doesn't make me love her any less, of course. She has a good heart. But I'm pretty sure she's a love-bomber too.
And then I go back to my dating days and wonder if my codependency caused me to also be a love-bomber. I was definitely mentally unhealthy. I tried very hard to make men like me, even when I didn't need to prove anything.
And so now my question is this:
Is love-bombing not just a sign of narcissism but rather a trait of someone who's emotionally unhealthy in general?
Maybe someone who really is a therapist can answer this question in the comments.
In the meantime, I'll keep talking with my friend and focusing more on how she acts in her relationships. Maybe it will be easier for her to see that she can change her behavior instead of trying to see the signs of a narcissistic love-bomber every time she meets someone.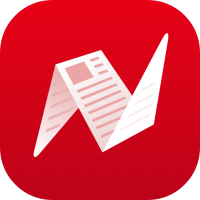 This is original content from NewsBreak's Creator Program. Join today to publish and share your own content.