Have you ever seen a man who's a go-getter? Does he pursue his dreams and fight for what he believes in? He is the opposite of a coward, and he has his morals in check. He is The Warrior.
The Warrior goes after what he wants. He's aggressive and fights for what he believes, and if you're dating a Warrior, you'll experience adventure, purpose, and excitement with this man.
If you've dated weaker men in the past, this will be an exhilarating ride for you. The Warrior man is not for the weak of heart. So hold on to your seat and recognize the signs of The Warrior:
You are a strong woman.
If you've had experience in the past with men who've been unable to "handle you" and you've felt like you're the driving force in the relationship, you might consider yourself a strong woman.
The Warrior man appreciates you, someone who's comfortable with his spiritedness, who understands and accepts his warrior mentality and his fighting spirit.
The first sign is that you must be a strong woman who knows herself to be worthy of a Warrior man. If you're a strong woman, it's a good chance that you have some Warrior tendencies in yourself, which is okay with him because he gets you. Congratulations!
Even though you've had problems in the past dealing with weak men who are below capable of being with you, you've now found someone who can match you in mental strength, and the two of you are a force to be reckoned with.
He will pursue you with determination.
The Warrior man fights for what he wants, and if he wants you, he will fight for you. He's decisive. He doesn't hesitate!. He gets done what he needs to do. He gets what he wants, and right now, what he wants is you. He will make it clear to you, and he'll give you the space to decide if you want him too, because he doesn't waste his time on women who don't know what they want.
Expect his undivided attention and a clear focus on getting to know who you are. He will decide if you're the one for him, and if you are, you have a man who wants you to be an exclusive part of his life.
He has purpose.
The Warrior will have at least one thing in his life that he believes in and gives him a purpose that fulfills the destiny of his Warrior mentality. It might be a lifelong pursuit, or it might be a project he's working on at the moment, but he will always have that one thing that he believes in and fights for in his life.
If you see that he has a strong opinion about something then pursues and achieves his goals, you've witnessed the Warrior man in action.
He has close-knit friends of like-minded Warrior men.
This man feels most comfortable with other strong men. You'll see him either working in a job where he's able to stretch his warrior abilities, or you'll see him with friends who also share his strong personality and capability.
This behavior will be a beautiful change for you, where in the past you've seen men who were all talk and no action when it came to facing complex challenges. Instead, you'll find a man who says "let's do this" without hesitation; then, before you know it, he executes his plan flawlessly while you're sitting there scratching your head and wondering how he got that accomplished. This is because he is a Warrior. He's direct, he fights, and he gets what he needs to do, done.
He is loyal to you.
The Warrior knows what he wants in life. He's decisive and takes action for what he believes in. The Warrior isn't wishy-washy. He decides that this is the direction he wants to go, takes action, and goes in a direction that stays true to what he believes.
If he believes in you, he will forsake all others and be loyal only to you. He will do anything for you. He will fight for you, he will stand up for you, and he will take care of you.
Just drink in this masculine energy! It's sexy to have someone who adores you, is loyal to you, and will do anything for you. It's one of the best feelings in the world. You'll see that this man is a keeper, and he wants you to be strong. He will be able to take you and elevate you to your highest level of confidence and independence.
Don't settle for less. Go out and find your Warrior!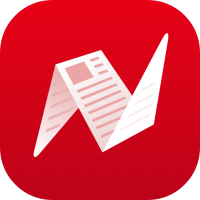 This is original content from NewsBreak's Creator Program. Join today to publish and share your own content.