How I ended up in Beverly Hills on a sunny fall day is a story in itself. But, there I was, in La Cienega Park with quite a few hours before I had to head to LAX for my flight home, and I was hungry.
Not having a car, and with my phone showing 8% left on my battery, I decided to walk towards Wilshire Blvd. in hopes of finding a cozy place to eat lunch and hang out for a little while. It wasn't a long walk; I traveled half a block before I found Blasteran restaurant.
Blasteran flies under the radar as a little gem in the Beverly Hills neighborhood. The moody decor encouraged me inside. The cafe-like atmosphere felt like a comfy place to hang for a while.
As I walked inside, I was met by a friendly and helpful woman named Norma. She gave me a choice to sit inside or outside. I told her my dilemma of needing to charge my phone, and she sat me next to a table next to a wall outlet. The table was tucked in the corner next to the window with a perfect view of the outside. I gladly plugged in my phone and scanned the QR code for the menu.
Blasteran is a restaurant "focused on farm-to-table Californian dishes with a touch of Indonesian cuisine." They source fresh ingredients from local farmers' markets, and the menu has unique and delectable choices. They are known for their garlic noodles, and everyone raves about their burgers. I decided to try the Brussels Caesar Salad, with little gems, shaved Brussel sprouts, curly parsley, pickled red treviso, parmesan, and garlic croutons.
What arrived was a beautiful green salad with the right combination of flavors. I happily enjoyed my meal, and my server, Norma, was attentive. She kept my needs met and made sure my phone was charging without problems. I didn't feel rushed. She told me I could stay as long as I liked and made sure I was comfortable as I watched other patrons come and go. I was fortunate because I needed a place to settle for just a little while until my final trip to the airport.
After my salad, I decided to treat myself to dessert. Why not? I got my veggies in for the day. Their dessert menu has a nice variety, and I decided to try something I never see on a menu at home: Churros! These churros come with a caramel dipping sauce. Norma also got me a scoop of ice cream on the side. It was a sweet ending to my dining experience.
When I finished my dessert and my phone adequately charged, I called for an Uber to the airport. I thanked Norma for her hospitality. I was fortunate to have found a place with fantastic food and outstanding service.
I will need to return to Los Angeles in the next couple of months, and I plan to return to Blasteran. Maybe the next time I'll try the garlic noodles.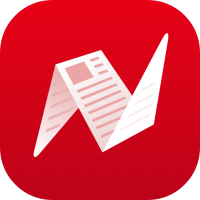 This is original content from NewsBreak's Creator Program. Join today to publish and share your own content.