When I walked into Hearts Compass on our recent trip to Independence, I met Lauren sitting behind the desk. I immediately felt at home with her. She has a kind demeanor, and outgoing enthusiasm about all that is metaphysical. It turned out the Lauren, and Jenn (who was at a rock and crystal show in Denver at the time) are the owners of Hearts Compass.
I asked Lauren if she did readings and learned she reads Runes. For those who are not familiar with Runes, they are symbols of the Germanic or Norse alphabet. Each symbol is placed on an individual small stone and the chosen stones read the future or clarify the reader's question. Runes carry magical power and are often used in divination.
Lauren was very kind to give me a quick Rune reading at the checkout counter. And she was on point! My husband and I looked around the store and he found a colorful chakra cookbook. I found a beautiful pendulum made of Tiger Eye and a small ring with an healing stone in the middle of it.
Lauren went on to tell us that they newly opened about a month ago or so, and their business is thriving. I was so glad to hear that because it's been tough on businesses for the past year. And I loved their shop; it had such an array of crystals, stone, amulets, books, art, smudges, a variety of healing products, and much more space to put really cool stuff in there.
But Hearts Compass is more than a gift shop; it's also a place for alternative and holistic healing.
Hearts Compass has had a long presence before opening its store. Lauren and Jenn have been doing healing work for years. Directed to their Facebook page, they describe their journey:
Lauren's remote sessions with her world-wide clients were proven to be just as powerful as in-person appointments. Lauren now offers specialized sessions in a private room in their store. Jenn discovered an inherent connection to crystals (especially quartz) and could tune into the vibration of each individual crystal. Jenn has developed a "Crystal Matchmaker" service where she locates crystals that fit your intent and budget. Together, they are a very potent team that has all the skill sets necessary to be extraordinary "Guides and Outfitters for Your Life Journey". Lauren's intuitive services provide the "guidance" while their products (crystals, smudges, natural stone jewelry, books, cards, and music) are some of the "tools" you are outfitted with for your Life Journey. They can't climb the proverbial mountain for you, but they can help you navigate by tuning you into your Heart's Compass.
However, the most exciting news with Lauren was that they had ordered a crystal bed for healing sessions, and it was to be delivered the next day.
I'd never heard of a crystal bed, so I looked it up. I was astounded that I'd never heard of it before because it's become the well-known method of esoteric wellness. Searching online, people claim that it works wonders for physical health and emotional healing. I figured I'd have to return and try this for myself.
Hearts Compass recently had a grand ribbon-cutting ceremony with their product reveals this week. If you're in the Independence-Monmouth area, check out the store for fun stuff and leave with your favorite crystal or stone. Oh, and give the crystal bed a try and let me know what it does for you because I'm right behind you waiting to try it too.
Address: 265 S. Main Street, Independence, OR
Hours of Operation:
Sunday-Thursday 12-5pm
Friday 11-7pm
Saturday 10-6pm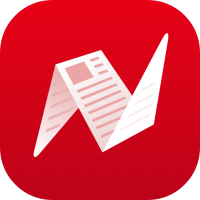 This is original content from NewsBreak's Creator Program. Join today to publish and share your own content.