It was a bittersweet ending to our summer vacation
My husband and I recently took a trip to Sitka, Alaska, where he grew up with his seven siblings. We were hitting all the sites, and on our last day there, we drove up to Harbor Mountain with his brother and his significant other.
The four of us were chatting on the drive up to the top. The two brothers talked about how they would climb to the top with their family when growing up. The two talked about how this was their mother's favorite place and how she loved living in Sitka all of those years ago.
My husband expressed great memories of climbing the hill and getting to the top where there were wildflowers and a panoramic view of Sitka Sound, with the islands and city of Sitka below.
This day was no different. We climbed a short hill, swatting at a thicket of mosquitoes. Flowers filled the ground with low-lying wild orchids and alpine azalea as we walked a makeshift wooden plank path until we came to a clearing high above the coastline.
There below was the expansive view of Sitka Sound. The small islands dotted the water. We could even see beyond the horizon. The view was breathtaking.
"This is where I envisioned we could lay mom to rest," said my husband.
My husband's mom passed away back in January of this year when COVID was in full swing. She didn't have COVID, but the visitor restrictions kept her family from spending time with her towards the end, allowing only one visitor. Fortunately, she was in the same hospital where we both work there, so we weren't counted as visitors. His sister, also a nurse, was the only other sibling who was able to visit.
His mom had dementia, and with the COVID restrictions and isolation, she was confined to her room with her husband (my husband's dad). This lack of social interaction progressed her dementia faster than usual over the past year. Then she fell and broke her hip. That's when she came to the hospital, the hospital that my husband and I work at, to get treated.
After surgery, she recovered on one of the hospital floors then returned to her facility on the skilled nursing side. She was there for a couple of weeks, without family able to visit. Her mentation further declined. She stopped eating. She stopped being able to rehab to get stronger. It was apparent she wouldn't make it, so my husband and his family placed her in hospice.
Once she was in hospice, my husband and his dad could once again come and see her (go figure). Every day he drove to his dad's room, and wheeled his dad over to his mom's room to spend the day with her (his dad and mom couldn't stay together because…COVID, again. Damn COVID).
My husband sat with his mom and dad, video calling every relative he knew. Being one of eight children in the family, he has a lot of relatives all over the country. He would call someone on video and put their face up to see his mom. His relatives told her how much they loved her, and most of all, to say goodbye to her.
Some of the family members cried. Others were upbeat, "WE LOVE YOU, GRANDMA!" while others would reminisce about the past.
Mike's mother passed away in February, a couple of weeks before her 87th birthday.
While we stood on Harbor Mountain overlooking the water, Mike pulled out a container of his mother's ashes. I held hands with my sister-in-law as my husband and brother-in-law sprinkled their mother's ashes in that small clearing on the mountain.
The wind picked up a bit, and we watched as the air carried away some of the ashes.
The four of us hugged each other with tears in our eyes. We talked about their mom. She was a straightforward, loving, and practical mother who loved all eight of her children.
It was our last night in Sitka, and we had an entire week of enjoying this charming town in the wilderness of Alaska. I made my husband promise to bring me back again. Sitka was like the small hometown where I've always wanted to live. But it was time to leave this rugged place and return to Oregon to get back to our family and friends.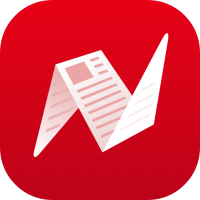 This is original content from NewsBreak's Creator Program. Join today to publish and share your own content.