After ten years of service to its dedicated customers, the popular women-operated sandwich shop in North Portland, Brass Tacks, closes its doors. Known for their pickles and vegan sandwiches, this shop has been a favorite since they opened in Portland, Oregon's Boise Neighborhood in 2011.
Think of Subway, but way, wayyyy cooler, healthier, tastier, and a lot more fun. Brass Tacks describes itself as "A rad lil sandwich shop in North Portland. Dishin' up scratch food, sustainable sourcing, and an occasional pun. " They have been a staple of the area for a decade, but now they feel it's time to close their doors after ten years in the community.
"Ami and the crew" announced on Instagram, Facebook, and their website, the decision to close wasn't based on any tragedy but because they desired to move on to bigger and better things.
"We've braved a decade of ups and downs, and we were extremely fortunate to make it through the most harrowing early stages of the pandemic intact," the closing announcement, signed by "Ami and the crew at Brass Tacks Sandwiches," reads. "Still, after a decade of countless sandwiches, we're ready to move on to something different. Ten years is a long time to do anything in one place, but we've worked hard and have been lucky to weather all kinds of changes."
Brass Tacks hints that the team is working on a new venture, a yerba maté lemon soda called Maté Party, which the team hopes to sell around Portland. They've also suggested a "new adult drinking establishment," although there have been no other indications on the details of a possible new bar. We'd be thrilled if they continued to sell their pickles around town too, but we'll have to see about that.
New projects abound. We're hard at work on getting @mate.party ready to be sold around town and beyond. There are also whispers of a new adult drinking establishment getting louder all the time. Keep it locked here, and when the news is ready for the world, we'll make sure you're the first to know. 
The good news is that Brass Tacks will be holding a Going Away Party on October 9th, 2021. Although we don't know much about this fabulous party, we keep our eyes and ears peeled about the details.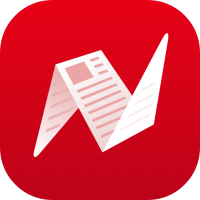 This is original content from NewsBreak's Creator Program. Join today to publish and share your own content.