The City of Lake Oswego is finally opening its doors to the new City Hall with a grand opening celebration. The new Lake Oswego City Hall and Plaza building is now located at 308 A Avenue, and the event will be held on September 21st from 5:30–7:30 pm.
The outdoor event will host live music, food trucks, "Touch-a-Truck" (a display of a fire truck, police car, street sweeper, and others!), free snow cones, and various games and activities for the whole family. There will be a celebratory coloring book and popcorn, courtesy of Miss Hannah's Popcorn.
A ribbon-cutting is at 6 pm!
There, visitors can meet the artists to hear about their creative process in the pieces they've displayed for the gallery. There will also be a People's Choice dedication for the featured sculpture Dependent Arising: Owl and Lemming with artist Terresa White. Dedication for the building will be at 6:15 pm.
All visitors are invited to see the new ARTspace Gallery, located in Suite A of the new City Hall building. At 6:20 pm, gather in front of the ARTspace Gallery. Docent-led tours begin at 6:30 pm Attendees will get to view the fantastic artwork from 45 artists in the exhibition, Abandoned: Images of What Remains.
Don't forget to head up to the 3rd floor of City Hall for an Atrium art sneak peek. You can check out the new public art piece from the "Percent for Art Program." The new artwork will provide a sense of connection for the community. The featured artist is Lillian Pitt. She is a Pacific Northwest Native American artist and creates contemporary fine art pieces that honor the history of her people.
The new building has three stories of office space on top of 13,000 square feet of secure parking for the Lake Oswego Police Department. An energy-efficient construction, the new City Hall shows the strategies used in the gold standard for Leadership in Energy and Environmental Design. The energy-efficient design includes low-flush toilets, LED lighting, and the incorporation of solar panels on the roof, providing 5% to 7% of the power for the facility.
Booktique, through the Lake Oswego Library, and the Arts Council of Lake Oswego also have retail spaces in front of the building on A Avenue. This retail space invites pedestrians to connect with the city, and be part of their community.
Miss Hannah's Gourmet Popcorn is sponsoring this event.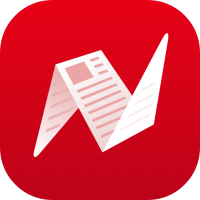 This is original content from NewsBreak's Creator Program. Join today to publish and share your own content.