When my husband and I were in town, the locals recommended we check out Crush Wine Bar for the ambiance and quality wine tasting. However, nobody told us that Crush was so much more than that.
It was the day of our anniversary, and we took a short road trip to Monmouth. We were looking for a nice place to have dinner, and Crush was one of the several places recommended to us for dinner.
Living in a place where a wine bar has only wine and possibly some appetizers, we couldn't fathom spending our dinner in a tasting room. We were hungry and wanted a full dinner.
Crush is located in downtown Monmouth on Main Street and was only a couple of blocks away from where we were staying, so we decided to walk over and check it out.
As with all restaurants, Crush had their menu displayed at their front entrance. A simple gourmet of offerings; filet mignon, pan-seared salmon, bison sliders, and fish tacos, along with suggested wine pairings. They also had an array of appetizers, salads, and soup of the day. There was even a dessert list.
This menu wasn't like other wine bar menus. So, yeah. We headed inside.
Crush has the classic look of a wine bar, intimate tables to sit, or chairs at the bar if you prefer. And there are stacks of wine displayed for you. The service is friendly and helpful. And they have great options, both wine, and cocktails. Yes, it's a full bar (The pear martini is excellent, by the way).
But I want to focus on the food.
The menu options are what drew us inside. We ordered the bruschetta to start. This delicacy was a twist on a Caprese salad, with mozzarella, tomato, and basil loaded onto toasted crostini. However, they add salami which gives the bruschetta a more hearty flavor.
After our appetizer, we had their soup of the day, a squash and apple soup, and the main course of pan-seared salmon. The soup was light and full of flavor, with a generous portion to satisfy my hunger. The waitress gave us the option of how the salmon was cooked and the same guideline as a steak. We opted for medium. The salmon dish was cooked to perfection. Being a native Oregonian, I grew up eating salmon, and many places don't get it right with cooking it. There's a sensitive point where it gets overcooked where it's dry and tough. The salmon filet sat on a bed of risotto with a cream sauce. Yum! It's also served with Italian kale.
We couldn't leave without having dessert. We had to try Barbara Storey's World Famous Chocolate Rum Cake, and the Crèmé Brûlée Cheesecake. Both of these desserts are decadent. I can understand why the rum cake is labeled as "world-famous" because I've had rum cake before, and this was by far the best I've ever tasted. The cheesecake was a clever flavor combination of the two flavors.
Another pleasant surprise was the chef coming out to greet us. We raved about his food. He was kind and generous, and he has an unmatched talent with food.
The other great thing about Crush is they also deliver their food, wine, beer, and Mimosa kits!
Crush also offers wine tours for groups. They have their limo bus, and it is decked out! You can join a prescheduled tour for only $35/person or rent the entire bus for $175/hour (as of this writing).
If you are in Monmouth, don't miss this fantastic restaurant and wine bar. They will treat you right.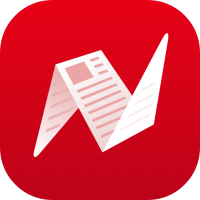 This is original content from NewsBreak's Creator Program. Join today to publish and share your own content.