Pampered is the first word I come up with when I think about our stay at MaMere's Bed and Breakfast.
My husband and I were celebrating our anniversary with a short trip out of town. We love staying at Bed and Breakfast accommodations because we enjoy the personalized service and prefer to support a small family business over a motel chain. And if you believe that B&B's are more expensive, we've found the opposite to be true, especially when you add in a gourmet brunch.
This time, we had trouble finding any available B&B within a two-hour drive vicinity. All of the typical hot spots were booked. We decided to get creative and go somewhere we didn't usually frequent, which took us to Monmouth, Oregon. And that also took us to MaMere's Guest House.
MaMere's is actually the Historic Howell House, located in downtown Monmouth, and is on the National Register of Historic Places. Built in 1891 by John Howell, the craftsman home was primarily a place of residence for the Howell family and a boarding house for students attending Oregon Normal School (now known as Western Oregon University).
The B&B is run by a sister/brother team, Emily and Eli. When we arrived, Eli greeted us and gave us a tour of the house. Lavish in color and comfort, we had the "Starry Night" room with a private bathroom. The owners kept with the period of the house while also providing modern amenities and adding a personal creative touch.
Our room had an extremely comfortable queen-sized bed (and I'm picky when it comes to beds). Even the pillows were comfy. The bathroom was an oversized room with an old-fashioned and glamorous setteé and a clawfoot tub. We were even provided with some Epsom salts and a bubble bath. My husband ordered additional chocolate-covered strawberries that we ate in decadence. We also had a coffee and tea table and a small fridge in our bedroom.
We were lucky that the home had no other bookings that night, so we got to explore! The house has three levels. Our room was the most deluxe (thank you to my hubby!), and there are two other rooms on the same floor (the Magnolia room and the Sunflower room) and a shared bath. The third floor has two more rooms with queen beds and a room with two twins. The home can easily accommodate a large family or group of people. Keep in mind that every room is lavishly themed and is a visual masterpiece unto itself.
The full kitchen is open to guests, so you can cook all your meals there if you want. We didn't do that, opting to dine out.
We sat in the living room and read about the history of Howell House. Being history buffs, this was an added bonus. The Howell House celebrated its 130th birthday this year! We felt honored to be in a place with so much rich history.
There's a parlor, also decorated to period. There you can sit and watch TV, or pop in a movie from their DVD collection. Or play one of their stocked board games and puzzles. Emily told us that the backing to the built-in shelf has the original wallpaper from the home.
In the home's backyard is a gathering area where you can sit outside on a nice day, have your coffee or meal, and spend time with your traveling companion.
In the morning, Emily was up early, and we heard her downstairs cooking breakfast. Emily is hospitable, kind, friendly, and was such a delight to talk with. Her breakfasts are delicious too! We had these individual quiches with fruit, muffins and jam, and yogurt with granola. And, of course, fresh coffee and orange juice. She doted on us as we ate our meal and chatted with us and all the questions we had about the house and the town.
With checkout at 11 am, we had plenty of time to relax after breakfast, shower, and get ready for our day.
To also mention, the carriage house next to the home is an event space and is rentable. And to top it off, the Lego Little Library, a creation of Eli's, adds a little extra whimsical charm.
Of all the B&B's we've stayed, MaMere's at the Howell House is by far the most unique, relaxing, and cherished experience we've had so far. If you ever find yourself in need of a break in your routine and want to get out of town, try something different than going to the beach or over to Bend Instead, I highly recommend staying at MaMere's in Monmouth. You won't be disappointed.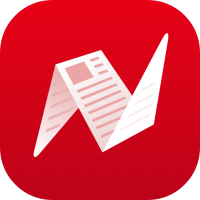 This is original content from NewsBreak's Creator Program. Join today to publish and share your own content.