It's not easy being a step-parent. The bond between the adult child and the parent is a wall you don't want to break. Stepping in as a 'second parent' can be difficult to navigate. Never having been a step-parent before, I threw my entire self into the role. It was important start out on the right foot.
It was up to me as the step-parent to open my arms and accept my step-child unconditionally, However, even when you try to do everything right, it may still not be a good relationship, depending if that child sees you as a threat or as a person who wants very much to love her as much as you love their parent.
The dynamics between the child and the parent you've partnered with can have a great impact, for better or worse. I've had dating situations in the past where a past partner had an unhealthy relationship with his daughter, and I was only seen as a threat. So I know that as the stepmom, I'm up for criticism. However, Kelsey gives me none.
On the contrary, she has given me nothing but kindness and love. I love my daughter, Kelsey.
Yes, I consider her my daughter as much as my own children. She deserves the respect to be as high on my list and have as much love and concern for her as I do my biological children, whom I also love with all my heart.I know she isn't my daughter by blood. I didn't even know her when she was a little girl. But, she is still my daughter, even if it's by marriage.
This is how we started our relationship
When I first met her, I was so nervous. She was living in Santa Cruz at the time, and her dad and I flew down to see her.We spent the weekend walking in downtown and on the Santa Cruz boardwalk, and window shopping in Carmel. We sat in a nice courtyard restaurant and had a great dinner. She was accepting of me, even though I was just another woman who was coming into her life through her dad.
When we left for home, and she gave me a big hug. I didn't see her for a while after that first time.
On Christmas, I sent her a gift certificate for a massage. She thanked me, and said she'd never had a massage before. 'Oh,' I thought, 'this girl should be spoiled more.'
I didn't really get to know Kelsey until she moved back home a year later. That's when I got to see her true personality. She has a passion unmatched by anyone I've ever known. She's what I'd call multitalented. And Kelsey is a gentle soul. She used to love on my little dog before he died. Oh, my dog loved her.
I've watched her interact with our neighbor's little boy, a toddler, who follows her around as she points out plants and flowers in our yard. Children are drawn to her patience and kindness.Kelsey gives so much to the world and deserves the same generosity. Especially from me, the one person that is pivotal in making or breaking an ongoing relationship with her father, and my husband.
I understand how much power and pull I can have, and I truly want the relationship between her and him, between me and him, and between her and me, to be harmonious. I strive for this.
I also know she has her power and pull with her father. I could have an adult child that only shows animosity towards me. She could see me as a wedge between her and her dad. But, I'm fortunate that my husband has a loving, normal father/daughter relationship with his daughter.
My husband has shown her that you can love everyone, no matter who they are in your life. This says as much for how wonderful my husband is, to have singe-handedly raised a daughter in a kind and loving household, that she would be accepting and understanding when a new woman came into his life, for her to give back to that woman the same love she was given as a child.
But I also believe that me showing her that I care about her as much as I do my own children, shows her that she is important in my life.
As a couple who really wants our marriage to work, this has been crucial. By pouring more love and commitment into my step-child instead of criticism and hostility. Doing this step-parenting and step-child thing the right way for us has made me and my husband's marriage easier and our lives more loving.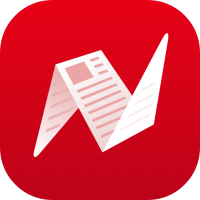 This is original content from NewsBreak's Creator Program. Join today to publish and share your own content.