Is you best friend furry and four-legged with a loyalty unmatched by any human? Do you have a fur baby that you cherish? Do you love to spoil your pup whenever possible? Would you love to indulge them with an evening of total fun and get some goodies while you're at it?
Welcome to Barks in the Park in Lake Oswego! Sponsored by Animal Care Group.
Celebrate your furry friend with a dog day on Thursday from 5-7pm, where you and your pup can spend a fun evening doing all kinds of doggie stuff.
The 2021 Barks in the Park is being held at Hazelia Dog Park, located next to Luscher Farm and Hazelia Field. You can walk around to meet and greet with other dogs and their owners. If you're up for it, try testing out the agility course with your pooch and see how well you do. This year, there will be a live DJ for music, so you can get your dance on!
Oh, and don't forget to dress your dog up in costume! Be part of the costume competition, and maybe even do a duo/team costume.
There will also be pet-friendly vendors that where you can learn about the places and people in your area who can provide service and who care about your pet. You can also expect to pick up some fun things that are essential for your dog. And it is a great time to stock up on treats, toys, and anything else that you won't want to pass by.
So, get your puppers out for some fresh air, some doggie time, and a fun evening dedicated to your furry friend.
Here's all the info you need for Barks in the Park:
Thursday, September 9 at 5-7pm.
Hazelia Dog Park at 17800 SW Stafford Road, Lake Oswego, OR 97034

And a shout out to Animal Care Group for sponsoring this event. Located at 3996 Douglas Way
Lake Oswego, OR 97035, they provide general medicine, surgical and emergency care for your pet, along with Mobile Veterinary Care Through At Home Vet Services, as well as Palliative and Hospice care. You can contact Animal Care Group at 503-850-6280, or send them a message by going to their website HERE. Their vision is to provide knowledgeable medical service and education in a central destination.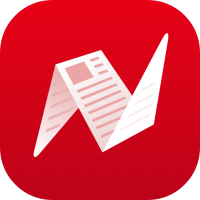 This is original content from NewsBreak's Creator Program. Join today to publish and share your own content.