I took my mother to Lola's last weekend because I'd been there once before and wanted to make sure it was as good as I believed it was the first time I'd gone there. 
Well, Lola's didn't disappoint! 
This new cafe bar has popped up in the middle of the pandemic, and it is a delightful difference from the other restaurants in the city. 
In the First Addition neighborhood, and on the corner of 3rd and B Avenue, Lola's is on the elevated 1st floor of the new Beacon building. 
Opening earlier this year, I learned about Lola's from our neighbors who take their young son there on the weekends to get a couple of grab-and-go fruit smoothies and a walk to the library. 
Joe Buck, who also owns Babica Hen and Gubanc's restaurants. had this in mind when opening Lola's. Lake Oswego has lacked a place to buy some healthy food and take it to go. Lola's fills this need. 
With a small indoor seating and a large outdoor patio, Lola's is the place where you can order a breakfast or lunch at the cash register, then take it with you, or gather with friends in their casual indoor or outdoor space. 
The significant area of Lola's is the outdoor patio. Lola's has taken into consideration our wet and cold weather in the off-months. This outdoor area is a deep and fully covered patio with several heaters to keep their patrons warm and dry. 
On my first visit with my husband, we had a light lunch with a Havarti Apple Turkey Sandwich and a Green Bowl. Delicious and nutritious. They have plenty of choices for drinks, including a variety of teas and coffee, beer and wine, and some signature cocktails. Want something a little spicy? Try a Dill-infused Bloody Mary. Something more on the sweet side? How about a Blueberry Superfood Mojito. My favorite drink is the Shaka Hawaiian Tea with mint and raspberry; it's refreshing and yummy. 
We sat out on the patio to eat, and we had our dog with us. Yes, it's dog-friendly! 
When I took my mom there, she loved it. We shared a Nourish Bowl. Oh my gosh, it's a warm and hearty combo of roasted sweet potato, broccoli, sautéed kale, purple cabbage, crispy Baja chickpeas, tri-color quinoa, and Thai almond sauce. I have to say that's my favorite dish so far. I am still looking forward to trying their Smoked Salmon Avocado Toast and one of their smoothies. 
Lola's Hours are:
Tuesday - Saturday 8am - 7pm 
Sunday 8am - 3pm 
Closed Mondays 
You can find them at: 
525 3rd Street, Lake Oswego, 97034 
(503) 780-8279
You can also order online HERE.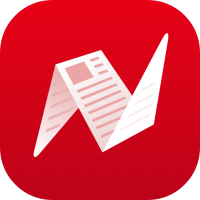 This is original content from NewsBreak's Creator Program. Join today to publish and share your own content.