Duke's Public House is known for its friendly sports bar persona and its beer. However, I am familiar with the pub for another reason: my dog.
One of the many reasons we decided to have lunch at Duke's was to bring our dog and sit outside. And it first thing my husband and I noticed when we approached Duke's Public House; people enjoying the outdoor patio with their dogs beside them.
The best part of dining out is sitting outside and enjoying the nice weather while we have it here. And Duke's has quite a large outdoor patio area to enjoy. The outdoor dining area looks like it has a dog side and a non-dog side. I'm not sure if it's intended that way, but we were pretty happy to come in with our dog and sit outside without feeling awkward and a little bit worried that our dog would bother others.
Eric Mann, the owner of Duke's Public House, has envisioned a local family-friendly restaurant (including the family dog), sports on the TV, and a food menu elevated above typical bar food. He has achieved that goal. And beyond.
So, it wasn't a surprise that Duke's friendly staff greeted us and gave our dog a pat on the head and a bowl of water.
The food menu is eclectic, with a taste and variety that will cover most people's appetites. During our dining experience, we ordered the roasted Brussel Sprouts with parmesan and a Sunnyside up egg on top! I've eaten many Brussel Sprout dishes, but the egg on top was a new and tasty idea. We added chicken to the plate (yes, you can do that here!), and it was yummy.
We also ordered lamb kebobs, which were on a bed of yogurt dressing with bread a feta salad. Delicious! There were three meatballs; I ate two of them (sorry, honey).
Duke's has a solid line-up of beer, and my hubby had a nice pilsner. I went for iced tea, my staple drink when dining out. But, they also have cocktails and wine for anyone who wants a good option for drinks.
I have to admit when we started coming to Duke's (yes, we've been here many times before), I was a little on the fence about the pub. But that's because I'm not a sports bar kinda gal. However, I can't say enough about this place. The service is fast and efficient, and FRIENDLY. There are a ton of TVs to watch the different games, even one outside. Food portions are generous. And hey! They took good care of my dog as much as they did us.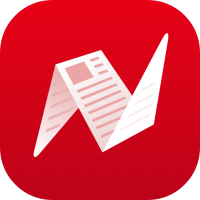 This is original content from NewsBreak's Creator Program. Join today to publish and share your own content.