There are several parks in Lake Oswego, each with their own style and personality. Although Freepons Park, in the Hallinan neighborhood, is probably one of the smallest parks in the city, the neighborhood has given Freepons the biggest personality.
About three years ago, someone got the idea to create a wishing tree.
What is a wishing tree? It's like throwing a penny in a fountain, or down a well, but with a bit of a twist.
At the west entrance of the park sits a small but beautiful tree, right next to the three or four space parking lot. One day, someone, whoever it was (I don't know, maybe you know?) hung up a sign calling it 'The Wishing Tree.' On the tree, they hung a little bucket and filled the bucket with strips of cloth, just long enough to make a bow. Alongside the small bucket of cloth strips were instructions that go something like this:
Choose a piece of cloth and tie it to a branch of this Wishing Tree, and make a wish. Guaranteed to make your wishes come true.
The tree has hundreds of bows on it, with a ton of well-wishes. This tree is a community icon. Ask anyone in the Hallinan neighborhood and they will know about the Wishing Tree. It has thus become a neighborhood treasure.
There always seems to be some pieces of cloth in the bucket, so this tree and it's wishes are being well tended to. Neighbors are encouraged to fill the bucket as they want.
the best part of the Wishing Tree is that wishes come true!
Well, I can't really say this is true for others, but I can say that I have personally tied a bow on the tree with my strip of cloth, and my wish definitely came true. I wonder if others have experienced this too.
A Wish Tree is a pretty well-known cultural tradition. Throughout the world there are famous Wish Trees in Scotland and England, also known as coin trees, where coins are driven into the bark for good luck.
The practice of tying cloth to a Wish Tree is a Celtic tradition called a Clootie Well. These are pilgrimage areas with wells or springs, almost always with a tree growing beside them. Strips of cloth are tied to the branches of the tree as part of a healing ritual. A "clootie" or "cloot" is a strip of cloth or rag.
The practice for the clootie wells in Scotland, Ireland, or the Isle of Man, the cloth is dipped in the water of the well and then tied to a branch with a prayer.
The modern Wishing Tree is here, and it's in Lake Oswego at Freepons Park, carrying on a tradition of spirit and connecting the community in a unique way.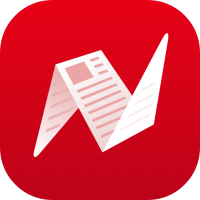 This is original content from NewsBreak's Creator Program. Join today to publish and share your own content.