If you live on the east side of Lake Oswego and into Tanner Basin of West Linn, you may be experiencing some recent car prowlers in the middle of the night in your neighborhood. For the past couple of months, neighbors of nextdoor.com have been reporting episodes of car thefts, break-ins, and rummaging through unlocked cars.
Hallinan, McVey-Southshore, and Tanner Basin have been hit especially hard with car break-ins in the middle of the night. Living in this general area, I want to tell you my story of a recent car burglary.
Last month, I woke up in the middle of the night, around 3am, and decided to step outside, which is unusual for me. I wasn't sure why I felt the need to walk out my front door (I was half asleep), but I was up and out the door within seconds. My dog followed me out into our front yard. I opened the screen door, she sniffed her way around the yard, then made her way over to our driveway, which is down a path, around the corner of the house and not visible from the front door.
Since our house is on an incline, and it was dark, I slowly made my way around the house to follow her. As we stood in our yard, I looked down on the driveway and noticed my floodlight was triggered, As I looked closer, I noticed my interior car lights were on. I ran down to the car, found the door was unlatched. Inside, my center console and glove compartment were open and my belongings were strewn all over the front passenger seat.
My floodlight only stays on for about five minutes after its triggered, and I know my dog hadn't gone down into that area to set off the light. I'm pretty sure my dog and I scared away the car prowler while in the act. Nothing was taken from the car. Even a small coin purse I keep in my center console was untouched.
I thought I'd locked my car door, which is my usual habit. However, not that night. I make sure to lock my car now all the time.
Many other neighbors have not been so lucky. Others are reporting smashed windows with tools and equipment taken from the car. Another neighbor had her tan truck stolen.
These thefts have happened in the early morning, around 2am-6am, but can happen at any time during the night. Neighbors are up in arms because although many homes have floodlights and cameras, and have even caught photos of a perpetrator, they've been unable to get law enforcement involved.
Carmelia Muresan, a Next Door neighbor, posted a photo of a man in her yard and wants to know if anyone recognizes this person or clothing.
If you have been experiencing recent car or home thefts in the Lake Oswego area, please contact:
Emergency Calls: Dial 911
or, Non-Emergency Dispatch  
503-635-0238
This article is written by a dedicated Lake Oswego neighbor who cares about our community and is continually committed to making Lake Oswego the best place to live.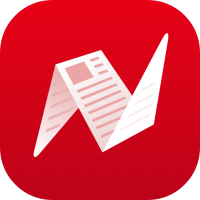 This is original content from NewsBreak's Creator Program. Join today to publish and share your own content.