One thing Lake Oswego is known for (besides the lake, of course), it's the City of Arts. And Lakewood Center is the hub for the arts in our city. The pandemic has led Lakewood Center to create a shift towards smaller events. This festival is one of several new programs happening in 2021.
Since Oregon has opened up from the lockdown, Lakewood Center has started holding summer events for those art lovers and enthusiasts. This Festival of the Arts is a major regional art event comprising six unique art exhibits beginning on Father's Day weekend. The latest event is their Festival One-Day Open Show, featuring 150 emerging and established artists. The show will have over 600 works of art. All of these art pieces are available to purchase, so if you're looking for your favorite regional artist, you may find them here!
This art show is a one-day-only outdoor event held on July 31st in the Lakewood parking lot behind the Theater building; Hours are 10 am-5 pm. Admission is free! Artists will be present with their displayed work. You'll have the opportunity to talk with your favorite artists and their technique for creating their unique style. 
Although this is a free event, Lakewood Center is a 501(c)(3) non-profit arts organization and relies on generous donations. Individual donations towards this event are encouraged. You may also volunteer for the event if you'd prefer to give your time over giving money. 
If you are an artist and are interested in joining this event, there's still time! Lakewood Center is open for artist registration until July 27th. If you would like to apply, go here. A small number of artists will also be awarded cash and non-cash prizes. The cost is only $5 if you are a first-time artist participant. For those who have been involved in past Lakewood events, the application is $20. Set-up time is 7 am-9 am, and you are welcome to show your art without a juried process!
Lakewood Center is located at 368 S, State Street, Lake Oswego, OR 97034. You can contact them at 503-635-3901. 
Enjoy our City of the Arts in Lake Oswego!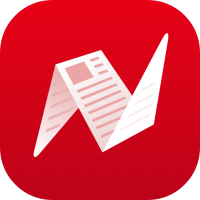 This is original content from NewsBreak's Creator Program. Join today to publish and share your own content.