Most people visit Sitka for it's natural beauty and the great king salmon fishing. However, Sitka has a lot more to offer than that. Although this is a quaint town with a dozen marinas and a population of 8,500, it's Sitka's unusual history that makes the town interesting.
Before Alaska became an American State in 1867, it was inhabited by Russian immigrants. Before that, the indigineous tribes resided there, including the Tlingit, Haida, Aleut, Tsimshian, and the Inuit.
Although Danish explorer Vitus Bering (which the Bering Sea is named after), and Captain James Cook landed on Baranoff Island, it was the Russians who colonized the area, called Russian America. In 1867, Russia sold the territory of Alaska to the U.S. for $7.2 million.
There are a couple of Russian cemeteries in Sitka. There is the Russian Orthodox Cemetery right off Observatory Street, just east of Swan Lake. But there's another, less known cemetery on the east side of Swan Lake, in a large clearing that's sheltered by the forest.
This Russian cemetery can be entered at the end of Baranof Street. You'll see a blue sign marked "This is Sacred Grounds". Enter this way and you'll walk a trail into the cemetery. However, you can also enter a different way into the cemetery, which is how we found the grounds.
While we were in Sitka, we walked down Lake St., until we came to Arrowhead Street. We walked through the neighborhood and up the hill until we came to a gate that blocked off car traffic. Walking around the gate, we kept walking down a trail until we saw the first gravestones settled into the ground. We kept walking, through some salmonberry bushes, then we entered a clearing. There amongst the trees and grass, lay the gravestones of the long gone immigrants.
The cemetery can be looked at not as the passing of people, but the rich history that is behind the gravestones. These people migrated to an entirely new place to set up their community.
The cemetery is beautiful and eerie at the same time. Several gravestones lay in the ground. Some are nestled in the trees, and some are in the open grass. A groundskeeper maintains the property so although it's in a natural setting, the grass is manicured and the gravesites are kept clean. It's grounds are much like the more well-known Russian Orthodox Cemetery on the other side of Swan Lake, and just as glorious.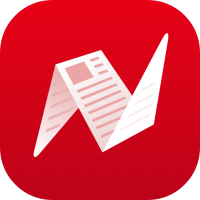 This is original content from NewsBreak's Creator Program. Join today to publish and share your own content.