My husband and I started our 4th of July by walking into town, which from anywhere is not a long walk. As we were coming into town, we were greeted by a caravan of old-timer cars decked out in red, white, and blue, honking at us bystanders. We stood and waved back, smiling. This lifted our hearts, and we couldn't wait to get into town for the festivities.
We got into downtown early while people were still setting up booths. We noted that the parade started at 1pm. Since it was only 10am, we went and had a little breakfast first. We ate at Beaks Restaurant, and our breakfast was fantastic! We even got serenaded by a group of musicians playing bluegrassy music.
After breakfast, we stopped at a few of the stands. They had everything from kettle corn to hot dogs and nachos. We got in line at the nacho stand to buy a couple of drinks. Some police officers were in front of us, and my husband chatted them up. I think the food stand was being run by the police department because a man with a police badge served customers. They had an ingenious way of doing their nacho dish. They opened the side of single-serving Doritos and topped the chips with meat, cheese, and salsa. Brilliant! People came away eating out of the bag as a container.
We grabbed some kettle corn for the parade and headed over to sit on the rock wall by the Sitka Pioneer Home. I was touched to see the community happily gathered in this little town of 8500 people.
The parade started at the Orthodox Russian Church and made its way down Lincoln Street. The first in line was the Coast Guard. They have a strong presence here, making my husband ecstatically happy because he was in the Coast Guard as a young man. We waved, and one of my sisters-in-law told us that she heard the Coast Guard would do a fly-over with their helicopters. Moments later, three helicopters flew in unison close overhead. Everyone looked up and cheered! I was moved to tears and goosebumps by the gesture of honor from our Coast Guard.
We watched the parade as it meandered down Lincoln Street. We saw handmade floats and groups of people dressed up, marching down the road. I only regret that we didn't get a blow-up Alaska Airlines hat with an airplane on top, but I think that was reserved for the kids.
We watched the traditional throwing of candy with children running out in the street to grab the sweets and adults reaching out to catch the morsels flying through the air. The local supermarket came through with grocery carts, with not only candy but also bananas! They handed out the bananas to the crowd or lightly tossed them to the spectators. My husband caught a flying banana with a perfect reach. We unpeeled it and ate the yummy snack.
At the end of the parade was a truck with a canon-like contraption in the bed. People held their hands over their ears (including myself because my ears were ringing from the loud noise), and with a warning, they let off a BOOM!
After the parade, everyone gathered in the streets and headed over the Totem Park, with games and food. The community of people celebrated, listening to music and watching an aerial silk acrobatic act. I searched for this impressive performance and found that Sitka has a Performance Troupe called Sitka Cirque. The artist community is one of the many reasons I love this town.
We spent the afternoon shopping in storefronts and walking around town. Growing up in a larger city, I've never experienced an endearing environment of small-town fun. I now understand my husband a little better when he talks about his fond memories of growing up in Sitka, Alaska.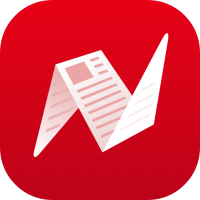 This is original content from NewsBreak's Creator Program. Join today to publish and share your own content.