My family is traveling to Sitka, Alaska this week for the 4th of July, and what a beautiful place to stay during the holiday.
My husband was born in Sitka, almost sixty years ago. By his recollection, not much has changed. A few more houses have been built. The high school (which is in front of his childhood home) has expanded. Businesses have changed hands or changed completely since he's lived here. However, many things have stayed the same.
I've never been to Sitka. I've been to a different part of Alaska, but that was many years ago. This week, I get to walk through the yesteryears with my partner, but with eyes that have never before seen these sites.
As we got off the plane, I knew I was somewhere a little more free and wild. The airport had no bells or whistles, just loved ones standing, waiting patiently to welcome their beloved with a hug. Next to the luggage claim were taxidermied bears: a grizzly and a black bear. I snapped a photo and sent it to my friend, who loves seeing wild bears. Outside, we waited for our rental car. It never came, so we grabbed a taxi instead.
We dropped off our luggage and headed downtown. Being a town with a population just shy of 8,500 people, getting anywhere takes no longer than 5-10 minutes, unless you're on the water.
We walked through downtown, which is a small stretch of road a few blocks long. Starting at The Russian Orthodox Church, and ending at the marina, this is the place for visitors; the people who come here to do some deep sea fishing, are cruise touring, are visit friends and family, or who come to experience the natural beauty of Alaska.
A little Sitka history...
Sitka was originally settled 10,000 years ago by the indigenous Tinglit tribe, and the Native American art here is iconic. The first Russian settlers came here in 1799. The United States purchased Alaska from Russia in 1867, after the the lucrative fur trade, along with the once abundant sea otters, had become a thing of the past. Some who were opposed to the purchase because they viewed Alaska as useless land, referred to it as "Seward's Folly" (named for Secretary of State William Seward who had negotiated the deal), but the purchase has been proven to be one of America's greatest investments.
Storefronts showcase artists who capture totem art, jewelry, paintings, among a dozen other things. We stopped at a cooperative artist store, where local artists have their own little kiosk inside and is manned by one of the resident artists. He introduced himself as Jay, and showed us his woodwork. I was in awe of his fine wooden pens that were encased with decorative metal and his wooden bowls.
We got some chocolate at The Chocolate Moose. I bought chocolate bars with dried fruit, and the other gals in my party bought some truffles.
We had a great dinner at The Bayview Pub. The best thing about this place is that they "can put salmon on just about anything." So I got a salad with grilled salmon, and a death porter. This stout was delicious, and Alaskans know how to cook fish, for sure.
We are staying here for a week and I'm going to be a tourist, with my husband's family who grew up here and knows their way around. This is going to be fun. Stay tuned, I'll be writing more about Sitka as the week unfolds.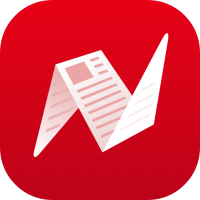 This is original content from NewsBreak's Creator Program. Join today to publish and share your own content.