My husband and I finally got to take our Alaskan trip we had to postpone from last year. We had to get up pretty early and head out to the airport without much more than a cup of coffee. Once we arrived at the airport and went through security, we were hungry! Lucky us, we were right in front of Capers Café et Le Bar, a sit down restaurant in the heart of Concourse C at the Portland International Airport.
If you're traveling out of the Portland airport and waiting for your flight to take off, one of the best places to eat a hearty breakfast is Capers Café.
When we arrived, we seated ourselves at one of the many tables there, and was immediately greeted by our server, Martini, who knows how to take care of her customers. She sidled up to me and said, "How are you doing this morning?" She got us coffee and waters, and during our entire meal she made sure we never saw the bottom of our coffee cup.
Caper Café serves breakfast all day, and they do it right. I got a veggie scramble with toast and jam. My husband ordered two eggs over medium with hashbrowns and toast. He raved to Martini about the chef cooking the yolk to perfection, something he doesn't get at 99% of the places he's ever ordered a medium cooked egg.
We were able to sit and have a fantastic breakfast with great service, good food, and an abundance of coffee. By the time we got to our gate, we were full and relaxed, and ready to fly to our destination.
If you hapoen to find yourself at Gate C and have a good 30-45 minutes before boarding your plane, have a sit down at Capers Café et Le Bar. Extra points if Martini is your server.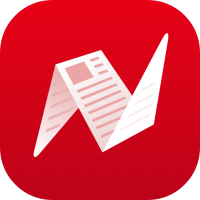 This is original content from NewsBreak's Creator Program. Join today to publish and share your own content.