On May 21st, 2021, Governor Kate Brown announced that all people in Oregon, 18 and over, who've received a COVID vaccination, are eligible for the COVID-19 Lottery "Take Your Shot, Oregon" for a chance to win up to $1 Million. 
If you've received at least one vaccine, you'll be eligible for the lottery. However, those vaccinated by federal agencies, such as the Veteran's Administration, may not be identified. Employees and family members of the Oregon Lottery, the Oregon Governor's Office, the Oregon Treasurer's Office, and the Oregon Health Authority are ineligible. Those who are unvaccinated, including for religious beliefs, are also ineligible. 
Here is the breakdown of the lottery winnings:
There will be a ONE $1 million winner for ages 18 and over.
There will be THIRTY-SIX $10,000 winners for ages 18 and over (one in each county)
There will be FIVE $100,000 Oregon College Savings Plan education scholarship winners for ages 12-17.
The total amount being given away during this promotion is $1.86 million, and the money is coming from Oregon's Coronavirus Relief Act dollars.
In addition to the state lottery, some counties with low vaccination rates are also incentivizing residents with cash prizes for getting vaccinated. These include:
• Coos: Ten $10,000 prizes
• Curry: Two $10,000 prizes
• Gilliam: Ten $10,000 prizes, one $10,000 scholarship
• Jefferson: Eight $10,000 prizes, three $10,000 scholarships
• Malheur: Ten $2,500 prizes
• Morrow: Two $20,000 prize and three $10,000 prizes
• Polk: Two $10,000 prizes
• Sherman: Twenty $2,700 prizes
• Wallowa: One $10,000 prize and two $5,000 scholarships
* Washington County: Ten $10,000 prize and five $20,000 college scholarships
The drawing took place Monday, June 28th, 2021. The winners will be notified sometime this week. 
Prize winners will be announced next week. Oregon law requires lottery winners' names to be made public. Winners can decline their prize if they don't want their name released. Anyone has the right to decline the prize. Prizes are subjected to taxes.
Oregon is not the only state with a COVID-19 lottery. Ohio, Maryland, and New York are also holding a state lottery for those who've been vaccinated.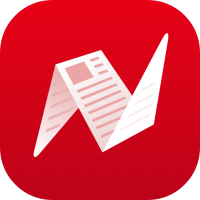 This is original content from NewsBreak's Creator Program. Join today to publish and share your own content.