Portland and surrounding cities have experienced a critical setback in a regional supply of clean drinking water. Although there is ample water for now, there is a shortage of chlorine for water treatment.
A chlorine manufacturing company, Westlake, in Longview, Washington experienced a transformer failure. This unexpected shut down has disrupted chlorine supplies and is impacting the entire Pacific Northwest.
Currently, the City of Portland and the surrounding areas have reported that there is ample clean water supply for the next several weeks. There is adequate "chlorine supply and operational flexibility" to continue the normal operations. However, citizens have been asked to conserve water for now.
Portland's water and waste management provides water to over 1 million people every day. The ground water at the Columbia South Shore Well Field and the Bull Run Water Shed are high-quality water drinking sources.
What is Groundwater?
Groundwater is the water found underground in the cracks and spaces in soil, sand and rock. It is moves slowly through the soil, sand and rocks called aquifers. Columbia South Shore Well Field is a large secondary water source that supplements Bull Run Water Shed. We rely on groundwater for a large source of supply and need to keep this water safe from contamination and overuse.
Drinking water is treated with a three-step process:
Chlorine disinfects against organisms, such as bacteria, Giardia, and viruses, that could otherwise make people sick.
Ammonia stabilizes chlorine to form a longer-lasting disinfectant.
Sodium hydroxide reduces corrosion of metals like lead.
Water quality is constantly monitored and steps are being taken to improve the water treatment now and in the future, including improving corrosion control, reducing the amount of lead, and filtering water to treat for Cryptosporidium.
Since the emerging issue of chlorine supply, it is imperative we all do our part to help with conserving water by using only what we need and no more.
To do your part, you can sign up for alerts on the portland.gov page at PublicAlerts.org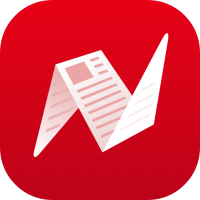 This is original content from NewsBreak's Creator Program. Join today to publish and share your own content.