When I was a little girl, I used to have tea parties with my friends. We would dig in the closet for a floppy hat and sunglasses, bonus if we found a boa scarf. We would sit around a table and pour imaginary tea into our cups. Then we'd sip our imaginary tea and pretend we were grown-ups, talking about our future children, our future husbands, and imagine that we so decadent.
Now that I'm grown up, I see that these little gestures are what make us a community, gathering together to enjoy the finer things of life. Who wouldn't want to take their child to a real tea party?
Well, here is your chance. Lake Oswego Parks and Recreation is having an outdoor tea party for you and your kids, ages 3-11 years old.
"Petals and Punch" is happening on June 27th, from 3-5pm at Millenial Plaza Park Pergola in downtown Lake Oswego. Dress up in your best floral dress, and yes, wear your floppy hat and sunglasses. You will arrive to a delightful afternoon of tea and patisseries, floral bouquets, and live music. There will even be some fun entertainment.
If you'd like to catch the moment with a photo, a professional photographer will be there too. All you have to do is eat your pastrie, drink your tea, and chat like grownups.
The 2021 Petals and Punch is a family event. It will be held on June 27th, 3-5pm at 200 1st Street, in Lake Oswego, OR. You must register in the child's name. For more information about tickets, go here and register for your place in the tea party. As of this writing, there are still 59 spaces left! Pricing is dependent on how many people are in your party, but starts at $30 for residents, and $45 for non-residents, and this price is for the child/guardian couple.
Follow me to see more articles like this.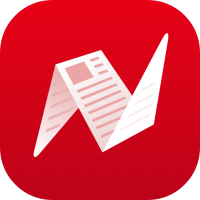 ...
This is original content from NewsBreak's Creator Program. Join today to publish and share your own content.