It's relaxing to be by the sea
I took a trip with my friend this weekend to Lincoln City, Oregon. The coastal town where we stayed happens to be the same town where I had a second home for ten years. I bought the house with my ex in 2005, a fixer-upper that we gutted and remodeled. By 2010, the house was finished and so was the marriage.
My ex refused to sell the house — he wanted me to just relinquish the home to him in the divorce settlement. Uh, nooo — so we shared that home for another five years after our divorce.
I stayed in my little beach house whenever I could as I recovered from my marital loss. In those five years, this city became my second home and I got to know all of the little mom and pop stores, and all the great places to eat (the dive bar down the road has the best clam chowder).
This little home was my literal escape from my life. It was on the edge of the world for me; traveling as far west as possible before driving myself into the sea.
That home was my sanctuary where I could relax and refresh myself before I headed back home to my hectic life. Sometimes I'd take the weekend off and drive over the mountains and travel to my home, only to sleep all weekend with only getting up to eat, use the bathroom, and take short walks on the beach.
My little coastal town is the place where retired artists go to live. With that in mind, there are a lot of little quirky shops that you'd never know about unless you spent a lot of time living there.
I happen to know all of those places. I've spent hours in those obscure boutiques, and they've become positive memories in a dark time in my life.
We ventured out to visit a couple of my favorite shops here. The first one is a metaphysical gift shop, called The Crystal Wizard. It's filled with crystals and semiprecious gemstones, windchimes and stained glass, tarot cards and singing bowls, musical instruments and salt lamps, and a lot of new-age books, cards and other fun things. This store was within walking distance of my former home and I had to take Valeria to shop in this little treasure tucked away within the wax myrtles and doug-firs.
We were able to get into the store yesterday, and I ventured around in the nostalgia of my previous life. It hadn't changed at all, and we both found some treasures for ourselves and for holiday gifts. I took snapshots of the stained glass hangings and sent them to my stepdaughter, who is a stained glass artist. My friend bought a beautiful ornate box for her son.
The second shop is a bookstore called Robert's Bookshop. This is no ordinary bookstore. It's an old building crammed with any type of book you can imagine. Rows upon rows of bookshelves that make a little maze; Walk up three steps and into another labyrinth of overflowing books. The books aren't just in the shelves, they're also stacked up high on the floor, and shoved into little corners in the wall. If you can imagine a Harry Potter-esque library, this store would come pretty close. You can get lost in this place. I've been lost for hours at a time in this book shop, and I never leave empty-handed.
As we walked through those doors, the smell of old books hit me and I immediately walked to my favorite section of the store: the craft books. I found a book on how to make polymer clay beads (I've made beads in the past and have a stack of clay at home waiting to be kneaded and baked), a couple of chicken books (SCORE!), and a book on Reiki. Valeria found some Joseph Cambell books and we bought a few of those too.
We stayed so long in that store, we were too distracted to realize that we were both starving when we left with a couple of bags of literary treasures.
Once back to our condo rental, we started making dinner.
Both of us were contemplating, "what if we stayed another night and then left very early on Monday morning?" We'd get home in time for Valeria to go to work. I was all for it, and she said, "Well, let's talk about it after dinner."
Instead, we ate dinner, read our tarot cards and sat in the hot tub looking into the night and listening to the waves hit the sand. It was a perfect day.
Will we stay another night? Probably not. It's time to go home and get back to the reality of our lives. However, it was a revitalizing weekend to top off the end of this crazy year.
Follow me to see more articles like this.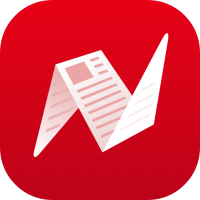 ...