I'm sitting here in my chair, crying. I've been crying for about three hours now, and I haven't gotten anything done today that I needed to desperately finish.
My adult son came over and had about four or five projects that he wanted to do.
My son is almost 30 years old, so I'm not talking about a teenager or even college age. He's a grown man.
My son can be very intense, and when he's like that, his mannerisms are exactly like his father. I hate to say that, because he isn't his dad. But, he's picked up some characteristics that can be dismissive and abusive.
I got the whole realm of it today. The manic, intenseness of his drive to do four projects at the same time, and would I help him? I worked and helped him for hours. Most of them were cooking projects. I was juggling everything and working in the kitchen, being his backup as he wanted to make food, but didn't want to do it alone.
But, after four hours, and still I had my own projects to work on, I told him I was done helping him, and he could take it from there.
That was when it all started going downhill.
Leaving him alone in the kitchen, he burned out the motor of my Vitamix. He came out to tell me it wasn't working. For those who don't know, this appliance can run into several hundreds of dollars to replace.
I fiddled with it, flipping the switch up and down. It didn't turn back on.
The canister was full to the brim of thick hummus paste, which explained why the motor was burned out.
I told him to empty half of it out, start working on getting it thinner, got the machine cooled down and plugged back in to another outlet and it started working again. He started arguing with me that it wasn't because the container was full. He started to run it again, with the lid off, full of thick pasty food.
Then I got upset. I told him not to do that. It was my appliance, it was an expensive appliance, and do stop arguing with me and just follow the directions.
I wasn't happy. I wasn't happy at all about it. I was more unhappy that I had to argue with my son and his defiance.
I went back into the livingroom. Then, I heard from him from the kitchen. He said he was going to throw it all away and he was leaving.
That was the beginnning of the end. He decided to abandon all of his projects. The food in the blender. The food still cooking in the oven. Projects he was starting that still had a ways to go for the day. He just decided to throw it all away and leave because I got mad about the Vitamix.
And I knew that his leaving like this was something he picked up from his dad. His dad did this every time we had a conflict. His dad always needed to be in control, and if I ever tried to tell him anything he didn't want to hear, or got mad at him, he made sure to punish me — usually by taking off and not coming back for a long time.
I was dealing with my ex again.
Except it was my son. Not my ex. It was my son now punishing me and taking the "upperhand" because he didn't like that I got mad at him, and he didn't want to feel the way I made him feel. So he decided to punish me by abandoning all of these simultaneous projects in various stages today.
What happened after that, I'm too embarrassed to say. I'll just say that I was a very bad mom, and I was not nice. I wasn't nice at all. I said things I want to take back. But I can't take them back now. My son left, and here I am, sitting in my chair, crying for him.
I'm sure this will take a miracle to repair.
Follow me to see more articles like this.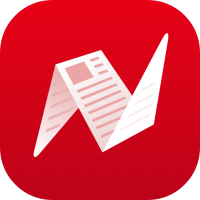 ...