Portland, Oregon has a large homeless population (Oregon ranks 4th highest homeless population in the country). One of the main factors of homelessness here is unmanaged mental illness and substance abuse. Working for a major healthcare system, I see this marginalized population when they are hospitalized. The Portland region is a small factor of our country in whole, and the multifaceted medical treatment needed for this population is breaking our healthcare system.
Here is a typical medical issue: homeless IV drug users commonly get infections and abscessea. These infections can require six weeks or longer of intravenous antibiotic treatment. With long-term therapy such as this, a person needs a semi-permanent IV line, also called a PICC line (peripherally inserted central catheter). With this IV line in place, a person can receive medication for several weeks, even months.
Once a person is medicallly stable, they can discharge from the hospital and continue to receive their IV antibiotics in the comfort of their home. Home infusion therapy is a relatively safe and cost-effective treatment. However, if a homeless person needs this treatment, they cannot be discharged from the hospital for three reasons:
1. They have no home to live in while receiving home infusion therapy. Most homeless people with substance abuse or mental health issues are estranged from family members, so they have little support.
2. Their high-risk lifestyle prohibits them being discharged to a lower level of care Such as a skilled nursing facility.
3. An unmonitored semi-permanent IV line is high risk for shooting up street drugs. Using an IV line other than it's intended purpose is the responsibility of the hospital. This means if a homeless person leaves the hospital with an IV line and uses that line to shoot up street drugs, and is harmed, the healthcare system which placed the line would be implicated.
Typically, a person can also be discharged to a more costeffective setting such as a rehabilitation facility, but these places refuse the homeless who need long-term IV therapy because of the liability.
Since the hospital can't discharge a homeless person back to the community, that person ends up staying in the hospital for weeks, even months. This occupies a much needed bed for another sick person. It also costs an exhaustive amount of money to keep the person in the hospital, which is paid for through Medicaid reimbursement.
Most every day I witness homeless patients who are admitted with infections and needing long-term antibiotics, and who have no way of getting outpatient treatment except in an acute care setting, the most expensive place to receive treatment. This is one of many examples of how our healthcare system is breaking. There are more examples of how our healthcare system is imploding. Follow me to learn more stories of health and healthcare in our country.
Follow me to see more articles like this.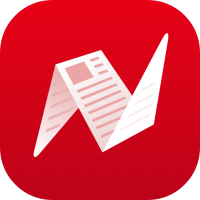 ...