One thing that's changed for the better during the pandemic is that resources once available only in person have become available anywhere through the internet.
For decades, Santa Fe College in Alachua County has offered a number of programs to help residents find jobs. One of the longest running programs is the Displaced Homemaker Program (DHP), also known as Focus on the Future. This program, which was begun at the college in 1984, assists women and men who are new to job searching or who are returning to work.
The program offers basic computer classes, self-esteem workshops, help with job applications, training for interviews, and access to scholarships. All of their services are free -- including Zoom classes for those who prefer not to attend in person.
A clothing closet and food pantry is also available for those in the program.
I was lucky enough to collaborate with Focus on the Future staff as part of my work with the Women's Economic Stability Initiative from 2015 to 2018. I've stayed in close contact with the friends I made there, and I know that Focus on the Future is still going strong.
A recent conversation with the program coordinator, JoAnn Wilkes, offered good news: the program is set to expand services to Bradford county.
My experience on the fringes of Santa Fe's DHP proved to me without question that there is still a deep need for programs that help women navigate changes brought on by the loss of financial and emotional support. But who is today's homemaker, and how likely is it that he or she she will experience some version of being "displaced"?
Although more women today have college degrees than ever before, younger women opting to stay at home to care for children still suffer serious impairment to their overall earning capacity. And as health care costs increase, many older women choose to care for elderly family members at home, giving up or reducing their employment income.
Disagreement exists about the current American divorce rate. Some academics see the divorce rate going down, while others argue it's holding steady at about 50%. Interestingly, though, at least one group of researchers claims the divorce rate for people aged 55 to 64 "has quadrupled over the past three decades."
In the ever-changing culture of America, disruption and displacement seems more likely than not. Women and men will continue to lose the security of marriage and family. They will need programs like Santa Fe's that support their employment goals and personal goals.
"I'm living proof the program works," said one participant in an interview with local media. "I can smile again. I have self-confidence. They're my family."
Santa Fe's program partners with other social service initiatives like the Peaceful Paths anti-violence agency, and it contributes to community efforts like backpack and school supply drives for needy families. The Women's Giving Circle and the Gainesville Area Women's Network have all donated money, sponsorships, or in-kind gifts.
Former Santa Fe College President Jackson Sasser says "Each client that comes in finds a better path. And then they have the skill set to find a better job. I used to say if I had to sell cookies on the corner to keep this program running, I would."
For up-to-date information on class offering, contact Focus on the Future/The Displaced Homemaker Program by getting in touch with one of their dedicated staff members:
JoAnn Wilkes
Coordinator
Karen Sheets
Senior Instructional Specialist
Wanda Howard-Holmes
Program Assistant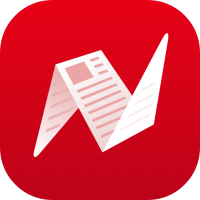 This is original content from NewsBreak's Creator Program. Join today to publish and share your own content.