Gainesville, Florida is home to both community and professional theaters, all of which have been on hiatus during the Covid pandemic. The very thing that makes live theater compelling -- the immediacy and intimacy of being in the presence of fine actors -- made live theater risky for spreading infection to actors, staff, and audience. With more and more people getting vaccinated, though, local playhouses are opening up and setting event schedules for the upcoming year.
One of the first to open for a regular run is The Across Town Repertory Theatre, located at 619 S. Main St. in Gainesville, Florida. Founded in 1980, this long-running community theater operates on the power of volunteers. I had the pleasure of attending their hilarious production of The Complete Works of William Shakespeare (abridged) [revised]. The three actors, Rikki Baynard, Jennifer Hutton, and Emma Grimm, each performed with depth, breadth, and astonishing physicality in this irreverent comedy. Baynard plays a wannabe Shakespeare scholar who has roped her two friends into a production -- a play within a play, as in the famous scene in Hamlet.
Familiarity with Shakespeare is definitely not a requirement for enjoying the production. The humor is sometimes slapstick, sometimes sophisticated, and there's even some rollicking audience involvement that enhances the cognitive and emotional benefits of laughter. Those who revere Shakespeare and his works will resonate with the laughs, and with the production's deep appreciation for Shakespeare's insight into human nature, which lurks just below the comedic elements and surfaces in a short monologue delivered with grace by actor Jennifer Hutton.
At the other end of the size spectrum, the University of Florida's Center for the Performing Arts will showcase many musical events in the upcoming season, along with the comedy-musical production of A Swinging Little Christmas on November 29, 2021. Tickets for this show go on sale on August 28, 2021.
The Vam York Theater, the venue for Gainesville Community Playhouse, is a modern facility seating 210 people. The Plahouse will stage The Producers, a well-known play and film created by Hollywood legend Mel Brooks, from September 10 to October 3, 2021. The website notes that, "At the core of the insanely funny adventure is a poignant emotional journey of two very different men who become friends." After a long period of hunkering down, comedies seem especially appealing to many of us. The Playhouse has a well-developed Covid-19 safety protocol and asks that unvaccinated patrons wear masks. Get involved by volunteering or auditioning for an upcoming show!
Two smaller-in-size professional theaters in Gainesville, The Actors Warehouse and The Hippodrome, will both resume a regular schedule this summer. A production of August Wilson's How I Learned What I Learned will run at the Actors Warehouse from July 23 through August 8, 2021 in their location at 2512 NE 1st Blvd., Gainesville.
The Hippodrome has released its Mainstage schedule for the 2021-2022 season, which begins September 17, 2021 with Murder for Two. Tickets going on sale August 16, 2121. Meanwhile, the Hipp will present a live traveling show featuring professional cabaret performances at pop-up events at outdoor venues throughout the month of August. Click here for a full schedule and more information.
Plan ahead by purchasing tickets in advance at the venue of your choice, and keep up to date with current Covid-19 protocols to keep everyone in our community safe.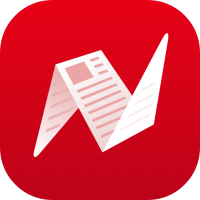 This is original content from NewsBreak's Creator Program. Join today to publish and share your own content.