Progressive action depends upon an understanding of history and upon the legacy of those who've gone before us.
This weekend, Alachua County remembers Patricia Hilliard-Nunn, a bright star of our community who worked for truth and reconciliation through her historical research, her teaching at the University of Florida, and her public engagement. A celebration of her life and Legacy was held at the Cotton Club Museum and Cultural Center and live-streamed by the Samuel Proctor Oral History Program. The celebration included a tribute to Patricia Hilliard Nunn and an art exhibit that included some of her own work, along with music, dancing, and conversation.
An inspiration to both her students and to community members, Patricia HIlliard-Nunn was passionate about bringing the hidden history of lynchings in Alachua County to light. In communities across the nation, there's a growing movement to remember and acknowledge past atrocities committed or condoned by government. These include abuses at native boarding schools and the forced sterilizations of disabled and incarcerated people. In the American South, it often means uncovering the history of slavery and lynchings. Truth and Reconciliation Projects help communities heal, and in Alachua County, historian and activist Hilliard-Nunn was a positive force for creating positive change.
In one of her many public education events, Patricia Hilliard-Nunn spoke to a standing room only audience at the Matheson History Museum in March of 2015. Her topic was the August 19, 1916, lynchings of six people in Newberry. The murders were set into motion when White farmers accused a Black man, Boisy Long, of stealing hogs, and Long was blamed for shooting two white men in the subsequent dispute.
Long was ultimately arrested, tried and executed, but in the lawless search preceding his arrest, angry mobs of White people captured six other Black people — four men and two women. The Whites shot one of these men, James Dennis, and strung up the five other people by the neck in an oak grove. The Rev. Josh Baskins, Bert Dennis, Mary Dennis, Andrew McHenry and Stella Long all died by hanging.
Hilliard-Nunn maintained a calm, open-hearted demeanor as she shared one devastating fact after another about this lynching in particular, and lynchings in general. She included historical data on the incidence of lynchings nationwide, and the fact that Florida had the highest per capita rate of lynchings in the country prior to 1949. She shared historic photographs of Newberry, including one of a large group of Whites — men, women and children — standing over the bodies of the Black lynching victims. And, she shared that in Alachua County, at least 46 people had been murdered by lynching.
At the conclusion of Hilliard-Nunn's talk, a Black woman in the audience rose to make a point: "When people say, 'Why don't they just get over it?' that's because they don't know what 'it' was."
Everyone at Hilliard-Nunn's presentation had learned about some of "it" that day: the Newberry Six lynching and its victims, the events surrounding the lynching, the complicity of local law enforcement, the carnival atmosphere that followed the lynching and how it was publicized in the media of the day. We all need to know about the "it." And most importantly, we need, as a community, to acknowledge the multi-generational grief and fear and loss to heal, and to prevent the continuation of racist violence.
The presentation Hiliard-Nunn gave that day was a watershed moment for Alachua County in the process of reckoning with its repressed history of racial terror. It took three years, but in 2018, in collaboration with the national Equal Justice Initiative, Alachua County organized a Community Remembrance Project. Local meetings and events are listed on Events page.
As we remember Patricia Hilliard-Nunn at her memorial celebration and in our private meditations, we can choose, as a whole community, to mark her passing with remembrance of her and her work, with a community resolve that murders like these will never happen again, and a commitment to teach our children nonviolence and mutual respect.
None of us need to "get over it." Quite the opposite: we need to remember history. We need to learn each other's stories, and we need to learn those stories by heart.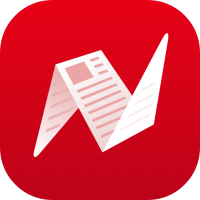 This is original content from NewsBreak's Creator Program. Join today to publish and share your own content.