Sunday, October 10, wrapped up the last day of New York Comic Comic 2021, the creatives behind Hamilton, In The Heights, Dear Evan Hansen, and more discuss Broadway and Hollywood.
Days earlier, Impact24 PR sent a recap of their New York Comic-Con panel, the team behind most current talk on the impact on Broadway has on Hollywood and the industry.
The panelists begin to examine the latest projects and taking stage shows from Broadway to the theatrical.
Composter and Music Director Alex Lacamoire(Hamilton, In The Heights) put out the responsibility comes into play for the music alone:
It's our job to take care of all the music for the movie. That includes mixing the songs with engineers, recording artists, deciding how the music gets arranged, and even going as far as creating the score.
The panel included the difference of Broadway musicals, where songs often move the story forward, compared to films, music serves another purpose.
Music Producer Bill Sherman(In The Heights) shared a difference in his work with Alex:
With the In the Heights movie, the goal of it was to feel like the audience was immersed in the film and you visually see these places accordingly, compared to a theatre where it's all on the same stage.
Then shifted to accessibility and inclusion in the film and the theater experience transform a readily available for all.
Composer and Music Supervisor Daniel Mertzlufft(Ratatouille: The TikTok Musical) touched on the value of a shared experience:
The spirit of Ratatouille, The TikTok Musical, is that everyone can create. It exploded the way it did because the world was able to actively be a part of developing this show.
Makeup Designer Joe Dulude II (Wicked, Beetlejuice, Jesus Christ Superstar Live in Concert) put out from Daniel's sentiment on the importance of access and representation:
The art world is what inspires kids to be creative and become better people, especially if they're able to see themselves in that space and grow with it.
Continuing, Makeup Designer and Department Head Stevie Martin(Dear Evan Hansen, Respect) have touched on equity and inclusion in the film:
I believe representation matters. We need to do more to bring in and give individuals opportunities they might not have had access to before.
Panelists agreed using their platform to forward the conversation of marginalized voices is a task for the creatives currently leading in Broadway, film, television.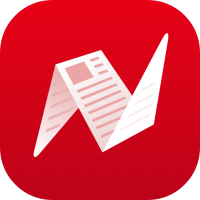 This original content is from NewsBreak Creator Program! Join today to publish and share your content.