Summer arrived but not the Brooklyn Coney Island Mermaid Parade.
Ah, summer in Coney Island pre-covid was high-spirited, and now Coney Island is cautiously lively after a year of lockdown. Here we are... the borough's playground of canoodle on the Wonder Wheel, ready to throw hands up everywhen you ride The Cyclone rollercoaster, and a late 1970s movie filmed if you're a film/comic-book buff?
The Mermaid Parade was held right at the beginning possible the month in June, but the borough's event is an art show celebration of mythology and absurd seaside rituals, along with the creatives from the 5-boroughs. Opening the summer in highlight masses vision, pageantry on a century of Coney parades.
Found in 1983(the same birth year of the millennials) with goals to bring mythology to life for locals(if we've don't see enough mythology) who lived on the streets ''Mermaid'' and ''Neptune''. Its district that is often barely dismissed as entertainment lets New Yorkers find expression in public.
New York parades, well, this creative festival has no ethnicity, no religion, no commercial but an influential holiday invented for artists. For participants dressed in do-it-yourself(DIY) costumes to the themes and categories.
A summer solstice takes place with West African Water Festivals and Ancient Greek and Roman street theater this Sunday, September 12, 2021, at 1 p.m.
#SummerBucketList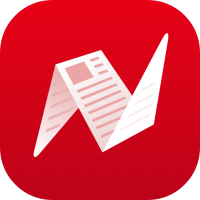 This is original content from NewsBreak's Creator Program. Join today to publish and share your own content.